Boston Real Estate Blog
Sotheby's Auction House Events
Posted July 13th, 2018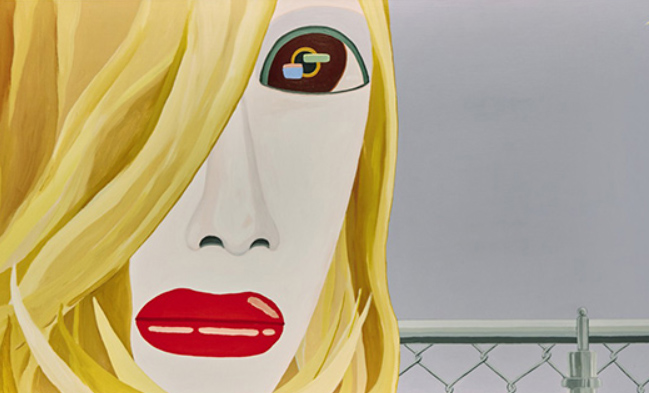 The affiliation with the Sotheby's brand not only comes with an unparalleled network and marketing reach, but also a relationship with the renowned Sotheby's Auction House. An over 260 year tradition of auctioning some of the world's most valued possessions from some of the world's most affluent.
Here is a look at some of the premier Auction House Events that are scheduled soon.
July 13th - 20th - Contemporary Art: New York
Sotheby's is pleased to announce the Contemporary Art Online auction, which will include works by Jonas Wood, George Condo, Amy Sillman, Richard Hambleton, Andy Warhol and Alexander Calder. Bidding will begin from 13-20 July 2018. All of the lots will appear on 13 July for bidding.
July 24th - 31st - Contemporary Art: London
This summer's auction Contemporary Art Online compiles a selection of influential names and new upcoming artists. Exciting works by German artists Heinz Mack and Imi Knoebel are highlighted along with outstanding pieces by George Condo and Wolfgang Tillmans.
August 24th & 25th - RM Sotheby's: Monterey
Each August the collector car world meets the Monterey Peninsula for the ultimate celebration of the hobby. For over 30 years, RM SOTHEBY'S MONTEREY SALE has been the pinnacle of the collector car auction and is known for its presentation and oftentimes record-setting results.
Along with all the auction highlights, Monterey Car Week is filled with many other hobby events including historic racing, festivals and concours, which transform the area into a car lover's oasis. The week peaks with the prestigious Pebble Beach Concours d'Elegance, where RM Sotheby's own restoration team has won six Best of Show honors.

Pending Home Sales Experience Slight Dip
Posted July 6th, 2018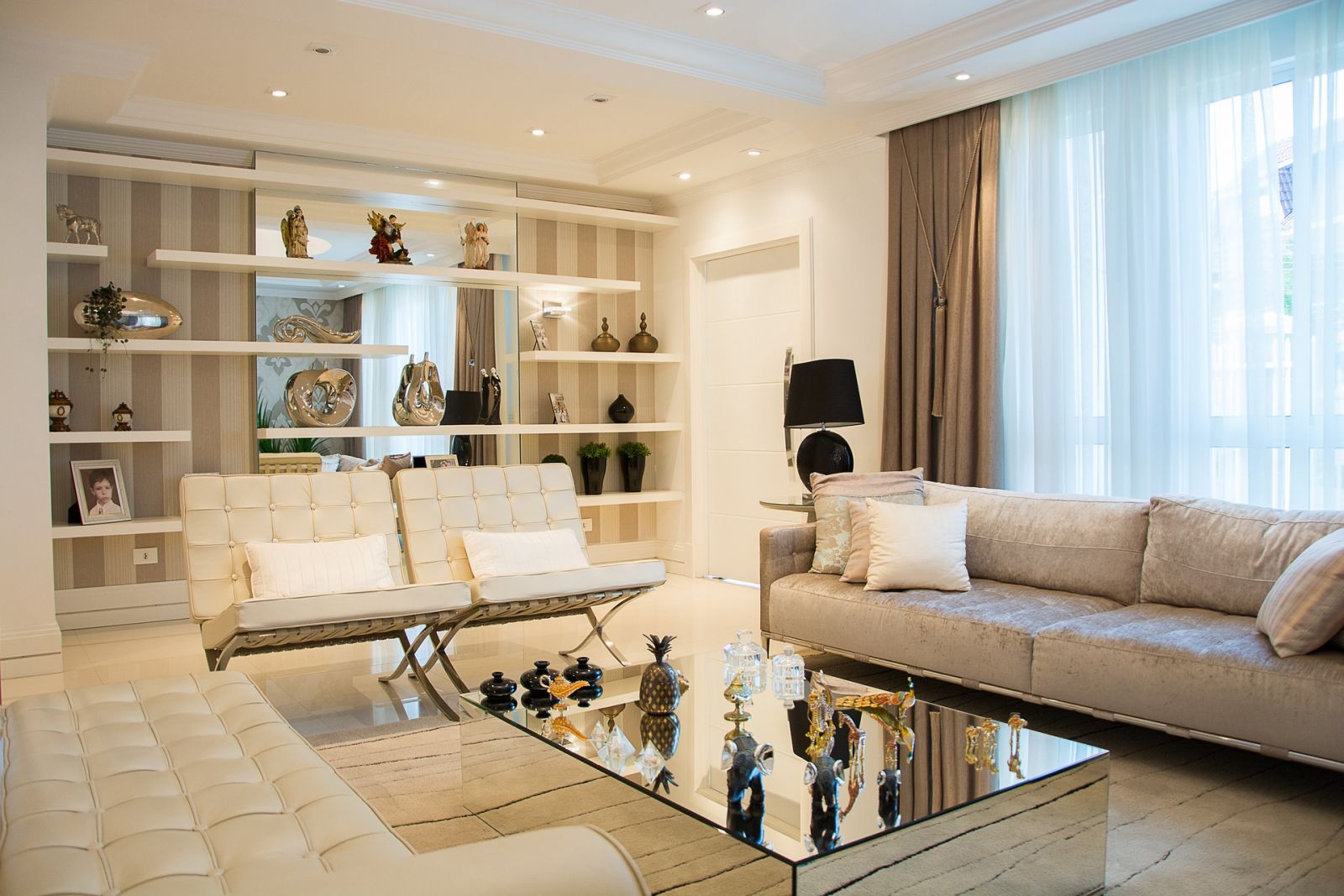 As we are upon the middle of the year, the real estate market has been maintaining a consistent trend of strong demand along with the challenges of lower inventory. As a result, pending home sales have been steadily decreasing by only a slight amount due to the lack of homes available for sale according to the National Association of Realtors.
Lawrence Yun, NAR chief economist, says this year's spring buying season will go down as one of unmet expectations. "Pending home sales underperformed once again in May, declining for the second straight month and coming in at the second lowest level over the past year," he said. "Realtors® in most of the country continue to describe their markets as highly competitive and fast moving, but without enough new and existing inventory for sale, activity has essentially stalled."
It has been shared that the spring's activity has been really just a supply issue and not one of weakening buyer demand. If that were the issue then price increases would have been showing a slowdown and we would see homes sitting on the market for a longer period of time.
"With the cost of buying a home getting more expensive, it's clear the summer months will be a true test for the housing market. One encouraging sign has been the increase in new home construction to a 10-year high," added Yun. "Several would-be buyers this spring were kept out of the market because of supply and affordability constraints. The healthy economy and job market should keep many of them actively looking to buy, and any rise in inventory would certainly help them find a home."
The predicted forecast for existing home sales for the year 2018 is now expected to decrease by 0.4% from last year. The median home price is expected to increase by 5%.

Sotheby's Auction House Events
Posted June 19th, 2018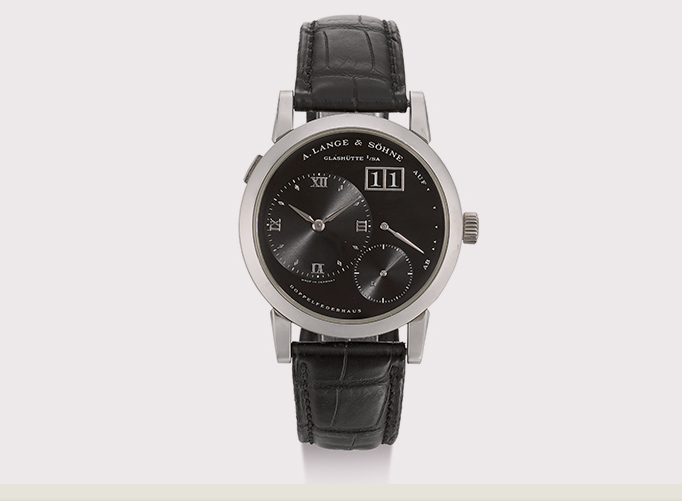 The affiliation with the Sotheby's brand not only comes with an unparalleled network and marketing reach, but also a relationship with the renowned Sotheby's Auction House. An over 260 year tradition of auctioning some of the world's most valued possessions from some of the world's most affluent.
Here is a look at some of the premier Auction House Events that are scheduled soon.
June 22nd - The Attic Sale: Offered With no Reserve: London
Featuring English and Continental Furniture, 19th-Century and exquisite Old Master Paintings, rare Sculpture and Antiquities, The Attic Sale will be open for bidding between 22-29 June. Viewings are available in London by appointment only. Click here for more information.
July 2-16th - Watches Online
The July auction of Watches Online will be open for bidding from 2 – 16 July and features a broad range of wristwatches with something to offer for all watch enthusiasts.
This event provides the perfect opportunity for collectors to acquire timepieces to complement an existing collection or foster the start of a new hobby or passion. Sotheby's is now accepting consignments. For a complimentary and confidential valuation, please contact one of our specialists. Visit Sothebys.com for more information.
July 3rd - Medieval and Renaissance Manuscripts and Continental and Russian Books
The sale of Medieval and Renaissance Manuscripts and Continental and Russian Books features the Breviary of Marie (1344-1404), Duchess of Bar, daughter of Bonne of Luxembourg and King John II (the Good) of France, personalised for her with several full-page layouts of portraits and her coat of arms.
John Chrysostom's Homilies on the Gospel of Matthew which was written in Greek in Constantinople during the late 9th century, presents another amazing highlight. The Continental books section features numerous incunabula and some fine Italian bindings, together with a leaf from a blockbook Apocalypse.
There is a complete set of the monumental Russian heraldic work produced in the early nineteenth century, Obshchii gerbovnik dvoryanskikh rodov Vserossiiskiya Imperii, in addition to an illuminated manuscript produced in the 1930s by Granduchess Victoria Federovna. Click here for more information.

Midyear Market Report
Posted June 1st, 2018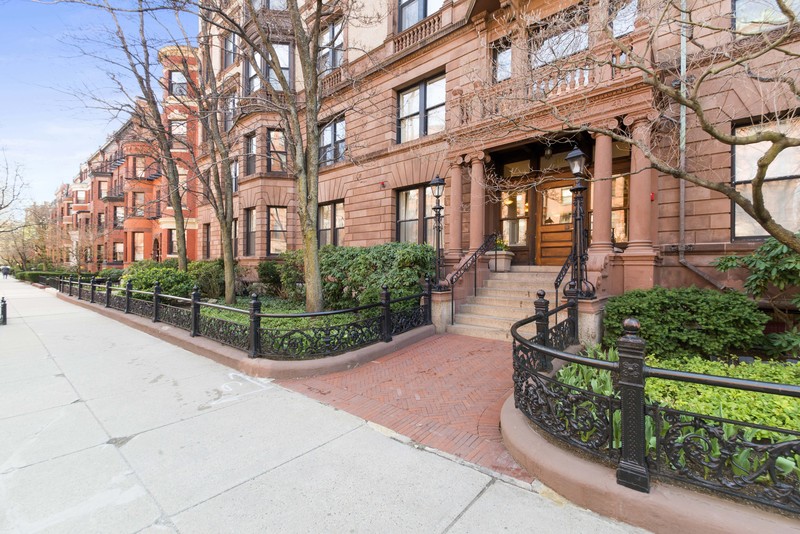 As we reach the middle of 2018, the economy has been remaining strong with wage growth and an improving job market. These positive factors are anticipated to fuel home sales and boost prices yet the lower supply and affordability challenges may stagger the actual rate of increase.
Chief economist of the National Association of Realtors (NAR), Lawrence Yun, has recently presented his midyear forecast sharing that despite these challenges he feels that an increase in home sales still lies ahead perhaps finishing out 2018 with an overall increase of 1.8% over last year.
"Overall fundamentals remain solid, driven by a growing economy and steady job creation, which will sustain home sales in 2018 slightly above last year's pace," said Yun. "The worsening housing shortage means home prices are primed to rise further this year too, hindering affordability conditions for homebuyers in markets across the country."
The sheer void of inventory is the major factor limiting sales from being higher. Although home sales have risen since the start of the year, it will be tough for them to increase greatly without more supply to meet demand. By comparison to a year ago, inventory by the end of March of this year was 7.2% lower according to NAR. The trend of supply has been diminishing continuously for the past 5 years and is currently at a 3.6 month supply. On top of the tight levels, it is anticipated that mortgage rates will also inch up over the next year posing further affordability challenges.
"Challenging affordability conditions have prevented a meaningful rise in the homeownership rate after having fallen to a 50-year low a few years ago," said Yun. "To increase homeownership, more home construction is needed, which could be boosted by delivering regulatory relief to community banks, removing the lumber tariff, re-examining stringent zoning laws and training more workers for the construction industry."
Sotheby's Auction House Events
Posted May 11th, 2018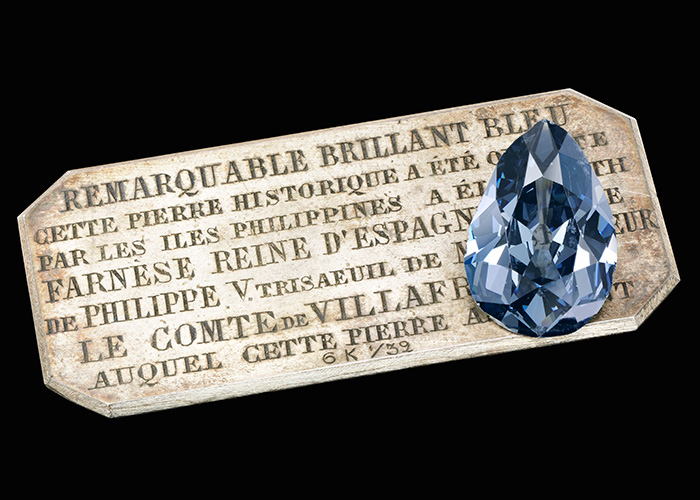 The affiliation with the Sotheby's brand not only comes with an unparalleled network and marketing reach, but also a relationship with the renowned Sotheby's Auction House. An over 260 year tradition of auctioning some of the world's most valued possessions from some of the world's most affluent.
Here is a look at some of the premier Auction House Events that are scheduled soon.
May 17th -Impressionist & Modern Art Evening Sale: New York
Sotheby's Impressionist and Modern Art Evening Sale displays a collection of paintings, works on paper and sculptures by artists from the late nineteenth and early twentieth centuries. Heading the sale is Amedeo Modigliani's Nu couché, a piece from his 1917 production and the largest canvas the artist ever created.
Claude Monet'sMatinée sur la Seine captures Monet's mastery of effects in its display of dawn breaking over the water by his home at Giverny, while a 1932 canvas of Pablo Picasso's sleeping muse, Marie-Thérèse Walter.

May 15th -Magnificent Jewels and Noble Jewels: Geneva
The Sotheby's Magnificent Jewels and Noble Jewels auction hosted in Geneva on 15 May will include a variety of signed jewels from famous designers and jewelry makers, together with precious stones and exquisite antique jewelry.
A historic Fancy Dark Grey-Blue diamond weighing 6.16 carats, given by the Philippines to Elisabeth Farnese, the Queen of Spain, by marriage to King Philip V, will be up for sale with other exceptional jewels.

May 16th -Important Chinese Art: London
The Important Chinese Art sale in May features a strong collection of imperial porcelain, headlined by a magnificent blue and white moonflask of the Qianlong period. Exceptional vessels from the Song dynasty are also shown, such as a highly-attractive splashed Jun bubble bowl, along with a carefully curated collection of works of art, gilt-bronze figures and paintings.

Market Update: Home Sales Have Increased by 1.1%
Posted May 4th, 2018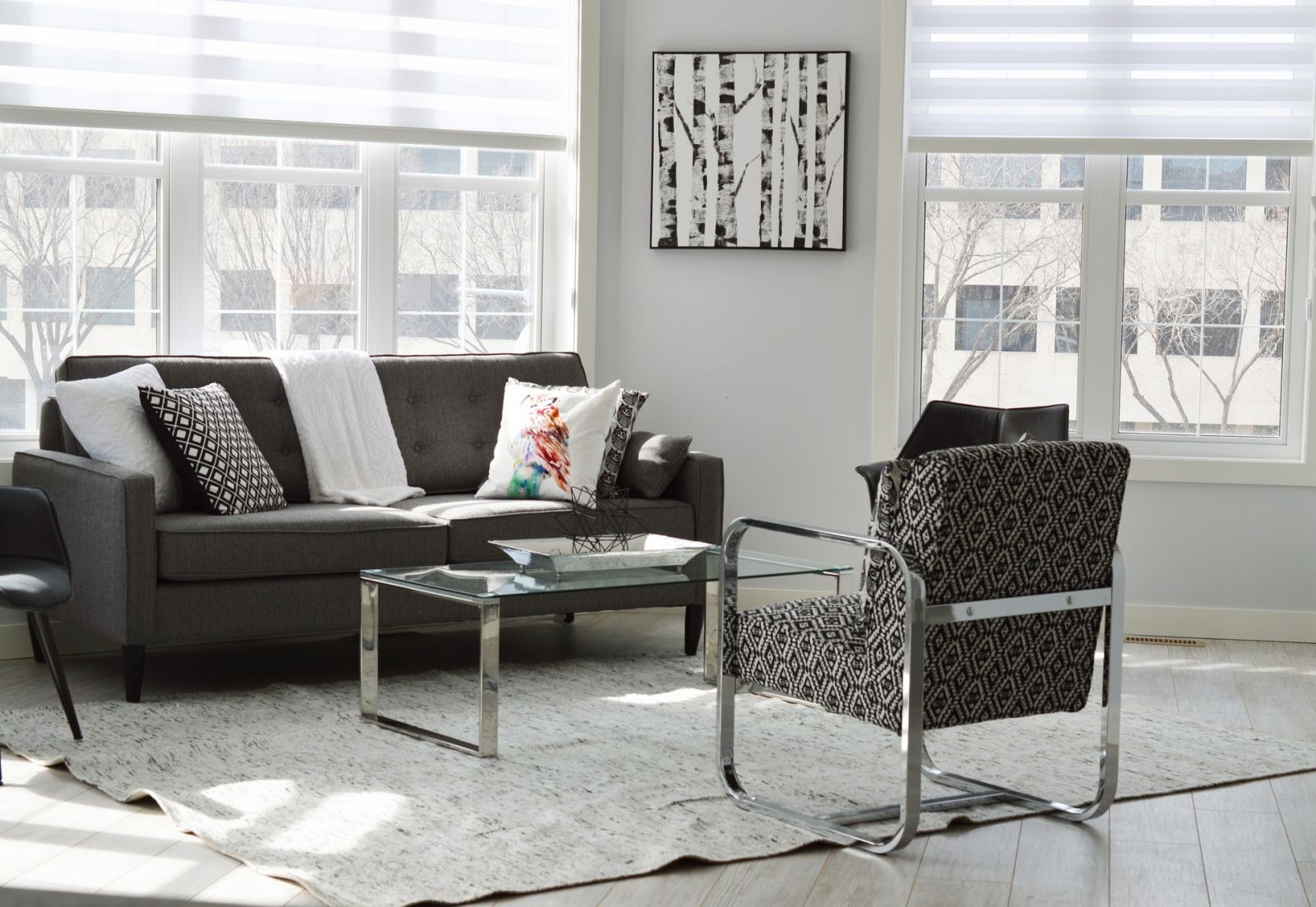 Home sales have continued to grow this year with an increase of 1.1% in March across the country per the National Association of Realtors. The positive growth is still below last year's numbers as inventory challenges have made more sales difficult.
Total home sales of single-families, townhomes and condos has increased by 1.1% to 5.6 million in March from 5.54 in February. Lawrence Yun, NAR chief economist, says closings in March eked forward despite challenging market conditions in most of the country. "Robust gains last month in the Northeast and Midwest – a reversal from the weather-impacted declines seen in February – helped overall sales activity rise to its strongest pace since last November at 5.72 million," said Yun. "The unwelcoming news is that while the healthy economy is generating sustained interest in buying a home this spring, sales are lagging year ago levels because supply is woefully low and home prices keep climbing above what some would-be buyers can afford."
The median home price for all types of housing stock in March was $250,400 which was up by 5.8% from last year at the same time. This has marked the 73rd consecutive month for year-over-year increases. "Although the strong job market and recent tax cuts are boosting the incomes of many households, speedy price growth is squeezing overall affordability in several markets – especially those out West," said Yun.
Total housing inventory has increased 5.7% by the end of March but is still 7.2% lower than one a year ago. This is the 34th consecutive month for diminishing housing stock which is now at a 3.6 months supply.
According to Freddie Mac mortgage rates are now averaging at 4.44 percent for a 30 year conventional fixed rate. The average commitment for all of 2017 was slightly lower at 3.99%.
Average days on the market for homes for sale was typically 30 days in March which was down from February at 37 and also from 34 from last year. Fifty percent of the homes that were sold in March were on the market for less than one month.
"Realtors® throughout the country are seeing the seasonal ramp-up in buyer demand this spring but without the commensurate increase in new listings coming onto the market," said Yun. "As a result, competition is swift and homes are going under contract in roughly a month, which is four days faster than last year and a remarkable 17 days faster than March 2016."
Market Update: Home Sales Have Increased by 3%
Posted April 12th, 2018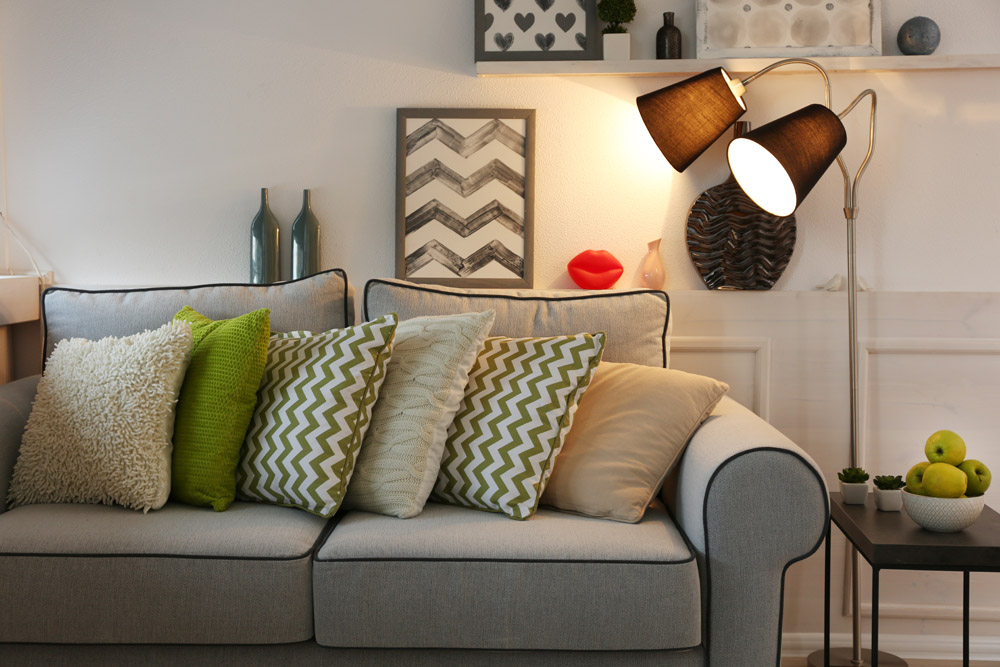 The National Association of Realtors has recently shared that regardless of the slim inventory levels and rising prices, existing home sales have bounced back with sizable increases across the country. The number of existing home sales for single family properties, townhomes, condos and coops grew by 3.0% to 5.54 million in February from January. After this increase sales are 1.1% higher than a year ago.
Lawrence Yun, NAR chief economist, says sales were uneven across the country in February but did increase nicely overall. "A big jump in existing sales in the South and West last month helped the housing market recover from a two-month sales slump," he said. "The very healthy U.S. economy and labor market are creating a sizeable interest in buying a home in early 2018. However, even as seasonal inventory gains helped boost sales last month, home prices – especially in the West – shot up considerably. Affordability continues to be a pressing issue because new and existing housing supply is still severely subpar."
Added Yun, "The unseasonably cold weather to start the year muted pending sales in the Northeast and Midwest in January and ultimately led to their sales retreat last month. Looking ahead, several markets in the Northeast will likely see even more temporary disruptions from the large winter storms that have occurred in March."
Median prices for all types of housing for February was up by 5.9% from the same time last year. This is the 72nd month in a row to experience year over year increases. Inventory by February's end had also risen by 4.6% with 1.59 million homes for sale, but this is still 8.1% lower than one year ago. This marks the 33rd month in a row where inventory has been decreasing. Unsold inventory is at a 3.4 month supply at the existing sales pace which is lower than the 3.8 months from last year at the same time.
Mortgage rates have been slowly inching up with the average commitment rate for a 30 year fixed-rate at 4.33 % during the month of February which is up from 4.03% in January. The average for all of the year 2017 was at 3.99%.
Properties remained on the market for an average of 37 days in the month of February which was down from January at 41 days. This is lower than the average of 45 days from a year ago at this time.
"Mortgage rates are at their highest level in nearly four years, at a time when home prices are still climbing at double the pace of wage growth," said Yun. "Homes for sale are going under contract a week faster than a year ago, which is quite remarkable given weakening affordability conditions and extremely tight supply. To fully satisfy demand, most markets right now need a substantial increase in new listings."

Sotheby's Auction House Events
Posted April 6th, 2018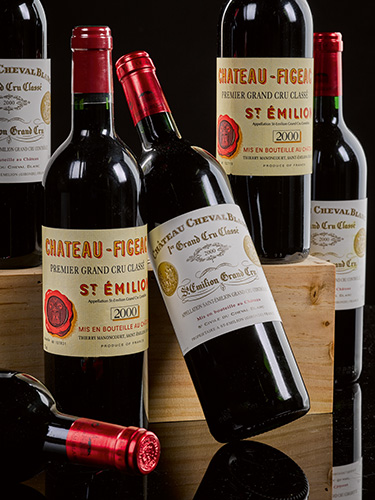 The affiliation with the Sotheby's brand not only comes with an unparalleled network and marketing reach, but also a relationship with the renowned Sotheby's Auction House. An over 260 year tradition of auctioning some of the world's most valued possessions from some of the world's most affluent.
Here is a look at some of the premier Auction House Events that are scheduled soon.
April 10th - Photographs from the Collection of Leland Hirsch: New York
Sotheby's is pleased to present A Beautiful Life: Photographs from the Collection of Leland Hirsch. Assembled over the course of nearly 20 years, the Hirsch collection tells the story of some of the greatest photographers of the 20th and 21st centuries. A pioneer in the creative development of beauty products, a true authority on hair color, visionary thought-leader and industry innovator, Hirsch has defined both his career and art collection by the search for "what should be that is not."
The works that comprise the Hirsch collection, including Surrealist portraits by Man Ray; fashion photographs by Richard Avedon and Irving Penn; portraits by Diane Arbus; and unique works by Peter Beard reflect a sophisticated vision respecting life's beautiful contradictions.
In addition to the sale in New York, two travelling exhibitions will be held in Los Angeles and San Francisco.
Sotheby's Los Angeles
Monday, 19 March, by appointment
Tuesday, 20 March, 10:00 AM – 5:00 PM
Sotheby's San Francisco
Friday, 23 March, 9:00 AM – 4:00 PM

April 17th - Highlights from Fine Timepieces: London
Sotheby's announces the first of its 2018 Fine Timepieces sales on April 17th following the success of the 2017 seasons, the sale will focus on the most prestigious manufacturers and present a variety of both modern and vintage pieces. With a regard for accessibility Sotheby's will strive to feature exquisite watches of all price points which will compliment an existing collection or make for a very exciting place to start.
April 18th - Finest and Rarest Wines: London
The premier collection in the April sale is full of glorious Bordeaux in every state of maturity and expression. Rarities including Lafite 1918 and Mouton Rothschild 1928 are celebrating their 100th and 90th anniversaries this year, while legendary Lafite 1945 and Cheval Blanc 1947 will appeal to any serious collector and connoisseur. An impressive selection of 1961s, including Latour and La Mission Haut Brion in magnum and a remarkable run of Petrus spanning 1952 to 2010, are sure to inspire bidding.
Additional vintages are well represented, with an array of Left and Right Bank 1982s, 1989s, 1996s, 2000s and 2005s. Collectables from Burgundy, Rhône and Champagne include Romanée-Conti 2001, Rayas 1990 and Krug Clos du Mesnil 1982 while the discrete quantity of Italian, Californian and Australian gems should not be overlooked.

Sotheby's Auction House Events
Posted March 16th, 2018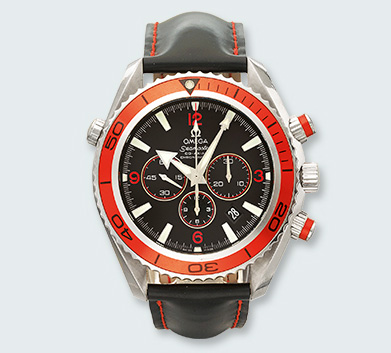 The affiliation with the Sotheby's brand not only comes with an unparalleled network and marketing reach, but also a relationship with the renowned Sotheby's Auction House. An over 260 year tradition of auctioning some of the world's most valued possessions from some of the world's most affluent.
Here is a look at some of the premier Auction House Events that are scheduled soon.
March 16th - Watches: Online
Sotheby's is excited to announce their Watches Online auction. Bidding will be open from 16 – 27 March 2018. Pieces will be presented from all different makers and styles. Highlights and details can be viewed clicking the link above as specifics are released.
March 19th - Modern & Contemporary South Asian Art: New York
The Modern and Contemporary South Asian Art auction will boast masterworks from the 19th, 20th and 21st centuries. Important and avant-garde artists from India and the subcontinent will be featured, including an exceptional painting of the Apsara Tilottama by Raja Ravi Varma, a monumental semi-abstracted landscape by Sayed Haider Raza from 1980 as well as several important works by Maqbool Fida Husain, Francis Newton Souza and Ganesh Pyne.
Additionally featured are two Bikash Bhattacharjee works from the collection of one of his earliest patrons, Helen and Herb Gordon, the American Consul General to Calcutta in the late 1960s. This sale will also boast an exciting and diverse selection of modern and contemporary photography of India, including Margaret Bourke-White's Mahatma Gandhi, The Spinner, identified by Time Magazine's as one of the "100 most influential images of all time."

March 20th - Fine Jewels: London
The London Fine Jewels sale includes a variety of jewels from the 18th through to the 21st centuries. Featured in the sale are pieces from Cartier, Van Cleef & Arpels, Boucheron, as well as Bulgari and Oscar Heyman. The diverse mix includes an unusual giardenetto brooch by Bulgari from the 1970s, depicting flowering cherry blossom (Sakura), emblematic of Spring and renewal, and a ring by Oscar Heyman set with a beautiful mosaic of sapphires.

Boston Harbor Garage Development Update
Posted March 6th, 2018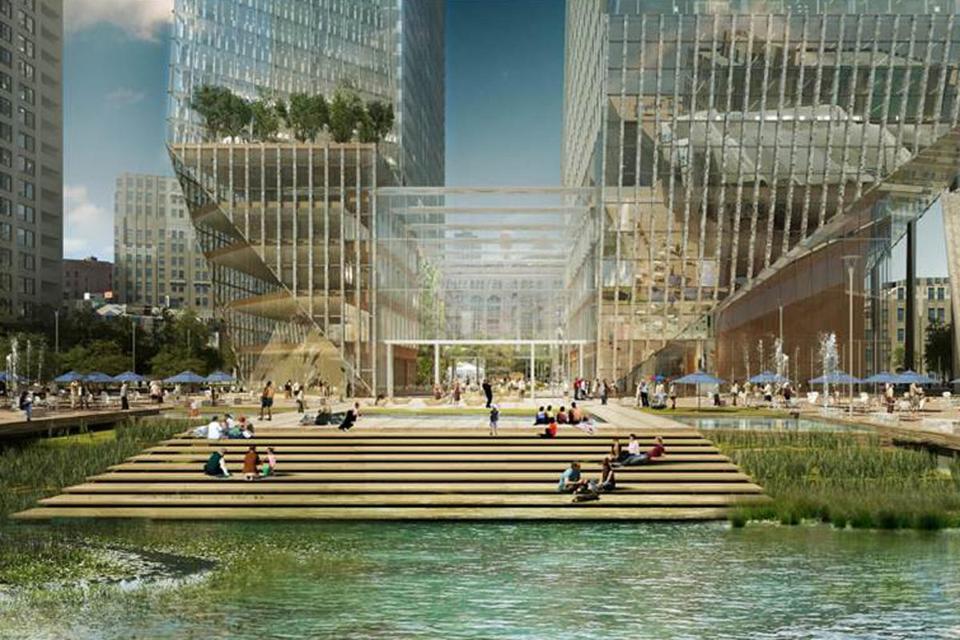 The Boston Planning and Development Agency has filed plans with Massachusetts that would continue the workings of one of the largest and longest battles in Boston -- the redevelopment of the Boston Harbor Garage. The Chiofaro Company has owned the structure located at 270 Atlantic Avenue since the year 2007. Plans for redeveloping the 1,380 parking space building have been in the works for most of that time.
Proposed plans for the space have included a complex with two towers housing both condos as well as a hotel and ice rink as part of year-round open space. Another plan was for a single tower with a mix of office space and condos.
The latest is now the BPDA is stating that they would allow Chiofaro to erect a tower as high as 600 feet in exchange for a few things. These include creating a fund worth up to $30 million to be alloted to the Aquarium for any disruptions as well as to set aside parking for them. They would also need to contribute towards a Blueway extension of the Kennedy Greenway. Finally, the open public space would need to be a significant part of the development plans.
If agreement is reached, the plans would call for the tallest building ever to be built along the Boston Harbor. This would also continue the current trend that we see in the city of parking garages and structures being converted into buildings. The temperature on the situation is seeming as Chiofaro is amenable to the stipulations put forth in the deal by the BPDA.
With all of these concessions being presented and agreed upon still may not trigger the development to move forward just yet. The state of Massachusetts could still take another few months to review the overall BPDA plan. Next it would be another round of permitting on a local and state level. Chiofaro also has not finalized their designs to propose as well. Nearby neighboring residents have also expressed some opposition to the plan so time will tell if the project will move forward anytime in the near future.
Developments Move Forward in South Boston and East Boston
Posted February 9th, 2018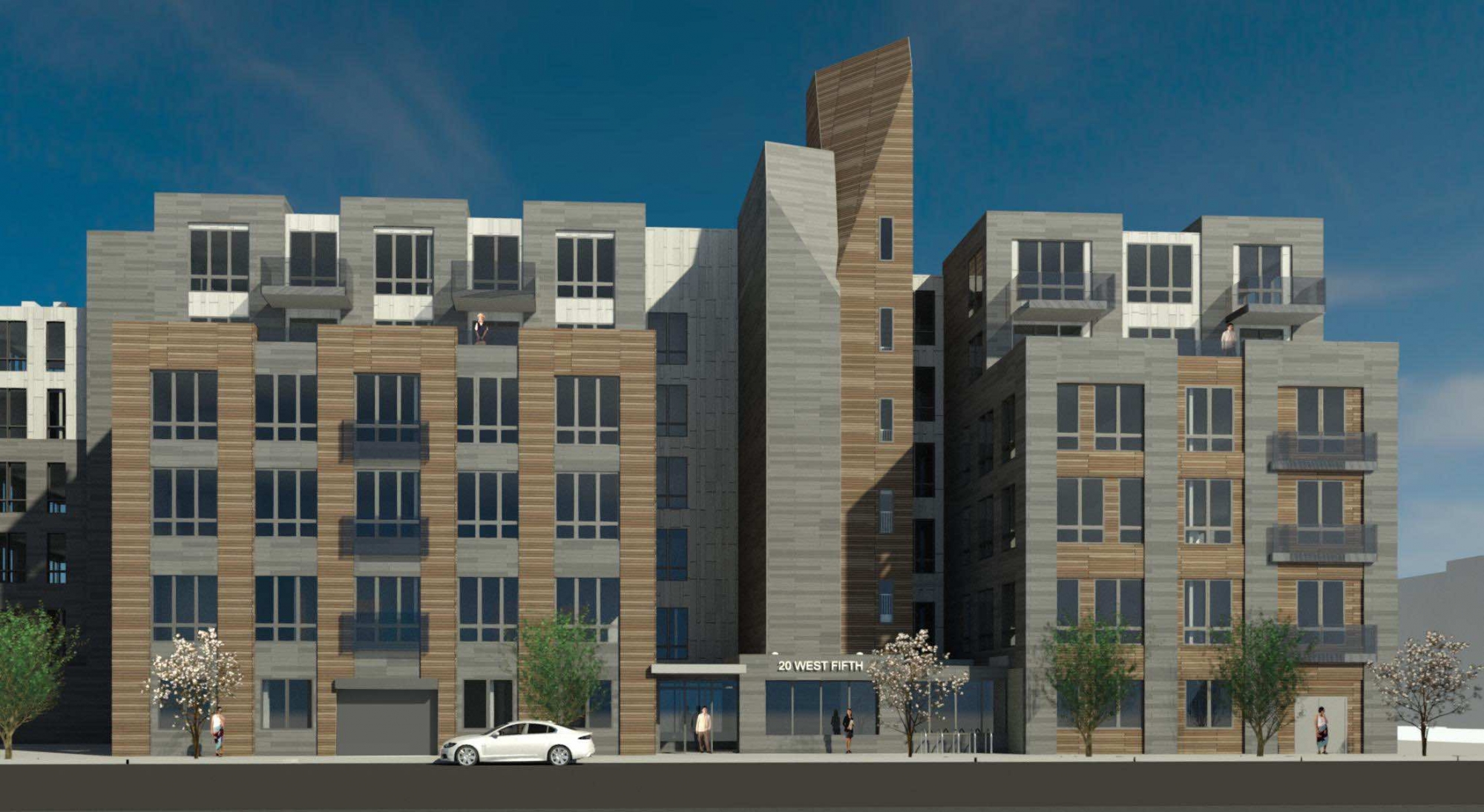 More development is on the horizon for the City of Boston. Specifically, three more residential projects representing nearly $60 million of investment in the city will soon be bringing more units to both South Boston and East Boston. These projects were approved in January of this year as part of Mayor Walsh's goal of creating 53,000 new units of housing by 2030 that cater to lower income, moderate income, senior housing and overall housing. Here is a closer look at these 3 developments.
187-211 Condor Street - East Boston
This development will be 21 new homes with 3 affordable units with a breakdown of three 1 bedroom units and nine 2 bedrooms. The proposed construction will be two four-story buildings that altogether include the 21 residential units and 22 off-street parking spaces. Additionally, the development will make financial contributions to the Boys & Girls Club, Piers Park Sailing Center and the Veronica Robles Cultural Center.
20 West Fifth Street - South Boston
20 West Fifth is slated to be a 6-story building of nearly 80,000 square feet. This building will include 54 residential units, a mix of one and two bedrooms, and 2,184 square feet of common room space. There will also be a first floor parking garage with 41 spaces. The neighborhood community will also benefit from 54 bike storage units and expanded sidewalks on West Broadway just outside of Broadway Station.
248 Dorchester Ave - South Boston
Finally, 248 Dorchester Ave has plans for a 159 room hotel with 15,000 to 20,000 square feet of hospitality amenities to serve the neighborhood. These include a restaurant, lounge, event space, outdoor deck and parking for 60 vehicles. There will be 5 main levels over the ground lobby with two additional floors on top for things including outdoor seating, restaurant, swimming pool/fitness and banquet space. The project will also enhance pedestrian amenities and will attract local residents guests and visitors within a short walk from the Broadway T Station.
Upcoming Sotheby's Auction House Events
Posted February 5th, 2018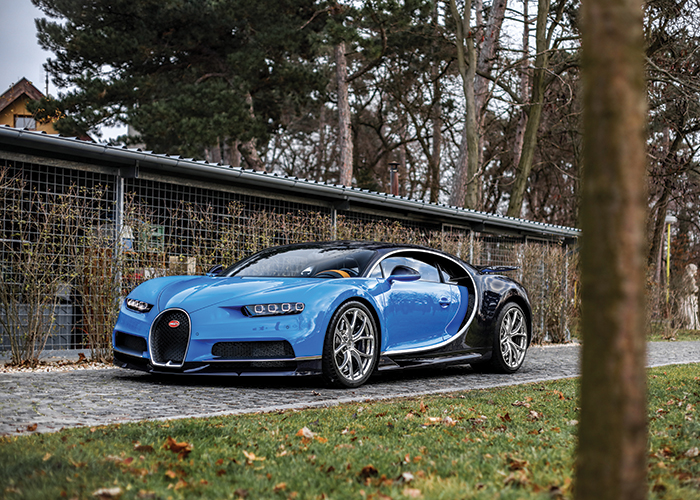 The affiliation with the Sotheby's brand not only comes with an unparalleled network and marketing reach, but also a relationship with the renowned Sotheby's Auction House. An over 260 year tradition of auctioning some of the world's most valued possessions from some of the world's most affluent.
Here is a look at some of the premier Auction House Events that are scheduled soon.
February 7th - RM Sotheby's: Paris
RM Sotheby's begins its 2018 European schedule in spectacular fashion with a return to Paris, 7 February, for its 5th annual sale during the world-famous Rétromobile show week. Taking place at the historic Place Vauban in the city's centre, the picturesque grounds offer the perfect setting to present the finest sports, racing, and touring cars from the pre- and post-war periods.
February 19th - Jewels Online Part III: London
Treat the one you love with a magnificent piece of jewellery from the online-only auction Jewels Online, open for bidding from February 9th to 19th. Choose from an exquisite bracelet, an elegant pair of cufflinks or the perfect diamond ring. Don't miss the chance to give something truly unique and special.
February 15th - Passion and Desire: London
Artists have always been drawn to the human form. These artworks remain one of the top subjects of art history while identifying the socio-political developments of our many cultures – both old and new. Perhaps no more so than today does the portrayal of the naked body drench our society. Displayed through painting, sculpture, drawings, photography, books, design and more, Erotic: Passion and Desire will tour the viewer through the centuries to explore the exceptional works of art that focus on this genre.
Pre-Columbian sculpture will be brought together with Picasso works on paper; masters of photography from Man Ray to Mapplethorpe will be set off against 19th-century marbles and antique reliefs; in turn creating juxtapositions that will cater to collectors' understanding of this topic.
2017 Finishes With Strong Real Estate Sales Pace
Posted January 15th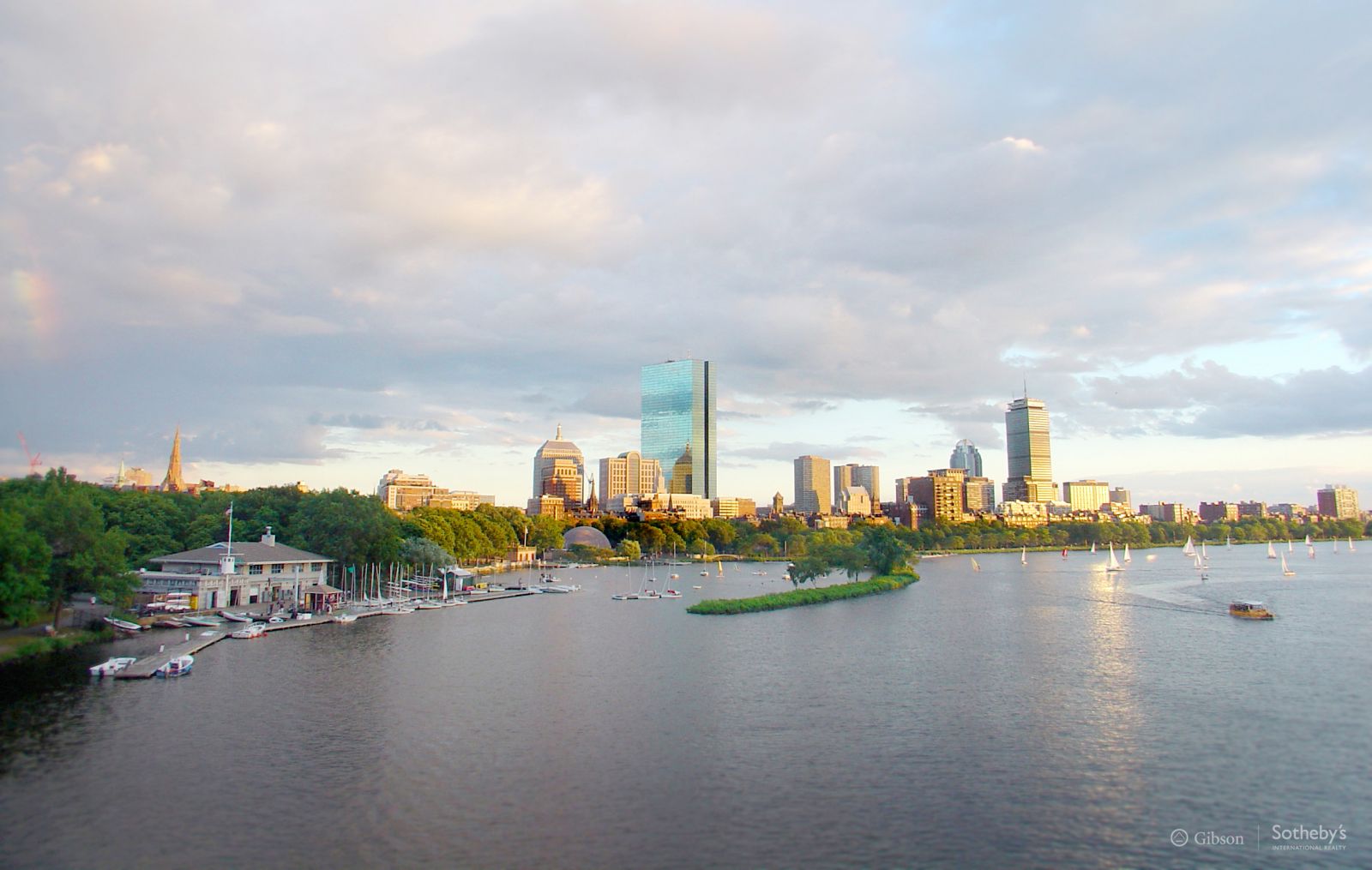 As the year 2017 came to its close, the real estate market had not displayed a slow down with regards to sales pace. In fact, existing home sales for November in particular had reached their strongest pace in almost 11 years. The total existing home sales are defined as sales of single-family homes, townhomes, condos and co-ops. These sales increased by 5.6% for the month of November which brought sales 3.8% higher than the previous year and to their highest pace since December of 2006.
Lawrence Yun, NAR chief economist, states that home sales in most of the country expanded at a tremendous clip in November. "Faster economic growth in recent quarters, the booming stock market and continuous job gains are fueling substantial demand for buying a home as 2017 comes to an end," he said. "As evidenced by a subdued level of first-time buyers and increased share of cash buyers, move-up buyers with considerable down payments and those with cash made up a bulk of the sales activity (in November). The odds of closing on a home are much better at the upper end of the market, where inventory conditions continue to be markedly better."
While the sales pace increased, some other trends remained constant. The median price for all housing types was up by 5.8% which marked the 69th consecutive month for year over year gains. Housing supply also told a typical story with tight and limited number of available homes for sale at 9.7% lower than the year prior. Available housing was showing a 3.4 month supply versus last year's at 4.0 months.
Activity by Region
The Northeast saw a surge in existing home sales with an increase of 6.7% for the month of November. The median price had also risen over that of 2016 by 4%.
The Midwest also surged significantly by 8.4% and was 6.8% higher than 2016. Median price had also shown a surge of 8.8% over 2016.
The South's home sales jumped by 8.3% and were 4% higher than 2016. The median price was 4.8% higher than in 2016.
The West was the only region that had a slight decline with sales down by 2.3% yet still 2.5% higher than in 2016. The median price was also up and by 8.2% over November of 2016.
As we look down the road into 2018, all-time low rates may play their part on market conditions if they increase. "The anticipated rise in mortgage rates (in 2018) could further cut into affordability if these staggeringly low supply levels persist," said Yun. "Price appreciation is too fast in a lot of markets right now. The increase in homebuilder optimism must translate to significantly more new construction in 2018 to help ease these acute inventory shortages."
Upcoming Sotheby's Auctions
Posted January 11th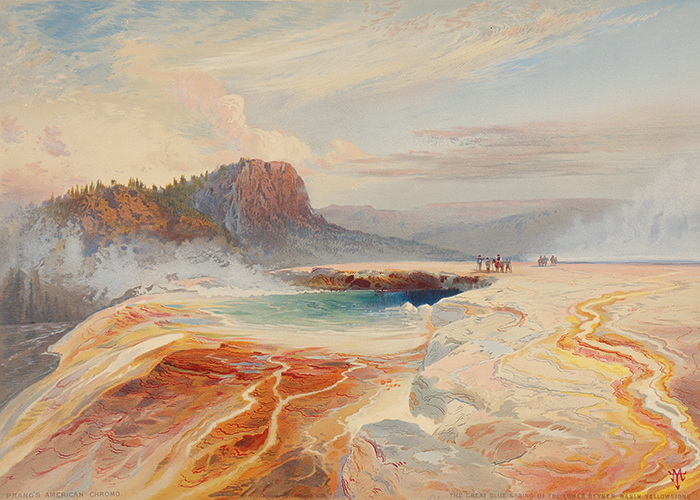 The affiliation with the Sotheby's brand not only comes with an unparalleled network and marketing reach, but also a relationship with the renowned Sotheby's Auction House. An over 260 year tradition of auctioning some of the world's most valued possessions from some of the world's most affluent.
Here is a look at some of the premier Auction House Events that are scheduled soon.
January 5th - 22nd: Contemporary Objects Online
Sotheby's is pleased to share Maker + Place Presents: Contemporary Objects Online. As a retail and design studio located in Aspen, Colorado, Maker + Place highlights designers who elevate the everyday with contemporary objects rooted in deep narratives and superior craftsmanship. This Sotheby's collection displays attractive price points, with most property having no reserve, and the work of today's most important and newest makers.
January 17th: Important Printed and Manuscript Americana including Cartography: New York
Following the January 2017 sale of Alexander Hamilton: An Important Family Archive of Letters & Manuscripts, the Books and Manuscripts Department is once again joining our colleagues in participating in American Week. The sale is heavily weighted in significant color-plate books and views, atlases, and maps—including a private collection of maps of the American West.
January 17th: Of Royal and Noble Descent: London
This year's event of the Of Royal and Noble Descent will present amazing heirlooms from aristocratic international families as well as objects related to noble and historical figures; from a replica set of the British Crown Jewels – ordered on the occasion of Queen Elizabeth's Coronation, to a set of twenty-four Berlin (K.P.M.) porcelain plates painted with scenes from Goethe's Faust, as well as pieces of exceptional Furniture, Paintings and Decorative Arts.
Within the event, a Princely Collection inspired by "Nelson, Trafalgar and the British Maritime Tradition" presents a collection of historic pieces related to the great Vice-Admiral Horatio Nelson, 1st Viscount Nelson and Duke of Bronté, including a large fragment of the flag flown from HMS Victory, a portrait of Emma Hamilton as Sybil by Gavin Hamilton, and John Wilson Carmichael's "The Opening Engagement at Trafalgar".
40 Trinity Place to Break Ground in 2018
Posted December 21st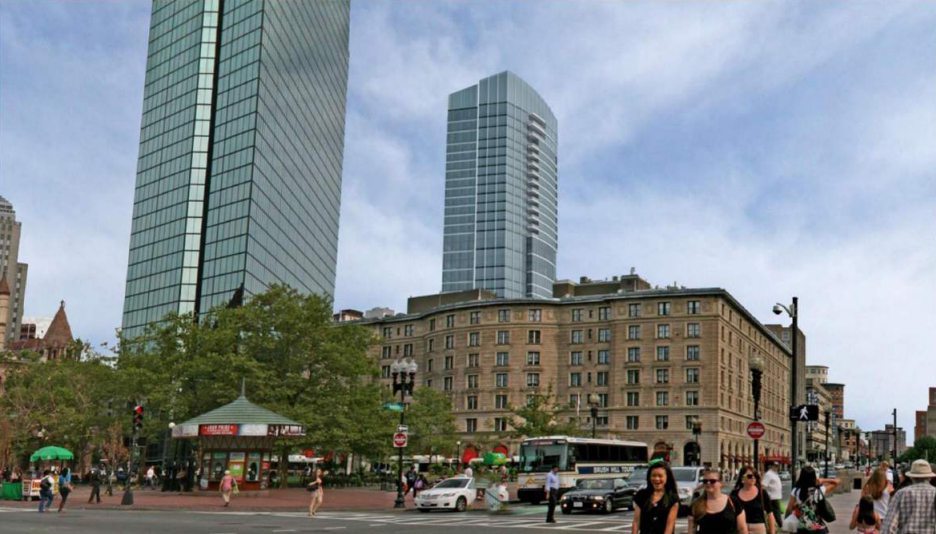 The developer behind 40 Trinity Place in Boston's Back Bay is now scheduling to officially break ground this coming year in 2018. The Trinity Place LLC development is slated to replace the 8 story Boston Common Hotel and Conference Center with a project of a much larger size and scope. Proposed plans include a 31-story, 393 foot tower with 146 condos that will sit above 154 hotel rooms.
The development would also extend into the area that currently is home to the University Club which would be street level restaurant space. The newly built structure would also include a two-story lobby that would be located on the 15th floor. Parking would be provided by nearby garages in the area.
When the 2018 start date come to fruition, this will mean that it will be the end of many years of planning and review for the project. There had been some opposition that was presented by neighbors with concerns about wind and natural light. The scope for the development was originally larger with more building height and more hotel rooms. Previous plans included 220 hotel rooms and 33 floors that would make up the building's profile. With this original plan the lobby would have been found on the 18th floor which has now been moved to the 15th floor.
The revisions in the final plan also included an increase in the number of condos. Previously there were going to be 31 condos on the top floors. Now that number has been revised to a total of 146. Negotiations for affordable units have also been changed in the plan. The site had called for 17 units to be affordable. This number has significantly increased to 39 units although they are now going to be located off location.
The plans for the glass tower next to the Hancock have seemed to be scaled back to accommodate the neighborhood's concerns while still within the developer's wishes.
Upcoming Sotheby's Auction House Events: December 2017
Posted December 14th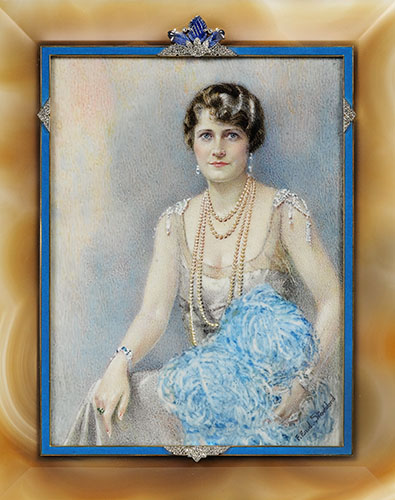 The affiliation with the Sotheby's brand not only comes with an unparalleled network and marketing reach, but also a relationship with the renowned Sotheby's Auction House. An over 260 year tradition of auctioning some of the world's most valued possessions from some of the world's most affluent.
Here is a look at some of the premier Auction House Events that are scheduled soon.
December 19 - An American Dynasty in Europe: Collections from Eleanor Post Close and Antal de Bekessy: Paris
Eleanor Post Close (1909-2006) and her son Antal Post de Bekessy (1943-2015) are descendents from an elegant American aristocratic dynasty that changed the food industry at the end of the 19th century and that was pioneered by the amazing businesswoman, philanthropist and society leader, Marjorie Merriweather Post (1887-1973). Mrs. Post was the leader behind the transformation of the Postum Cereal Company, which was bequeathed to her from her father at the outset of the 20th century, into the extraordinarily successful General Foods Company which made her the wealthiest woman in America during that time.
December 20 - Important Judaica: New York
The Important Judaica displays a selection of rare medieval Hebrew manuscripts and printed books. Features include an Illuminated Medieval Hebrew Bible from Spain (3,500,0000–5,000,000 USD), a 13th-century micrographic Hebrew Bible from France (400,000–600,000 USD) and a previously unknown copy of the first edition of the German-Rite Daily Prayer Book accompanied by a unicum Haggadah, printed in Venice, 1519–20 (250,000–350,000 USD).
This sale will also include splendid textiles and a selection of ritual silver and metalwork with the most notable being a group of rare 18th-century silver book bindings, including examples from Rome, Venice, Hamburg and Altona, from the estate of Jack Lunzer, Custodian of the Valmadonna Trust Library. The paintings collection is distinguished by a magnificent oil of Moses on Mount Sinai by Jean-Léon Gérôme (100,000–150,000 USD) and additional works from Arthur Szyk, currently the subject of an exhibition at the New York Historical Society.
December 20 - Israeli & International Art: New York
A carefully curated selection of works from Israel's most important artists leads this sale, with important pieces from Mordecai Ardon, Reuven Rubin, Avigdor Arikha, Yaacov Agam, Yosl Bergner, Lea Nikel, Chana Orloff, and Mané-Katz, as well as works from current contemporary artists. Features include pieces from the collection of Yehuda Assia with one of the most important paintings by Ardon ever to come to auction, Sinai 1967.
Home Sales up by 0.7% for Fall
Posted November 28th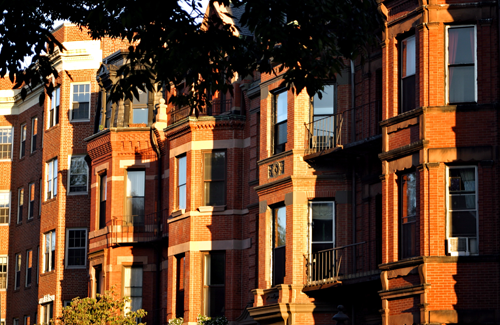 After a summer of a decreasing number of sales, the fall has shown to have reversed the path of slowing sales. Despite the shortage of supply seen nearly everywhere and the recent hurricanes which have caused their challenges in certain regions, a typical increase in activity for fall has been seen.
The total existing home sales are defined as sold transactions of townhomes, single-family homes, condominiums and coops and have risen by 0.7% to an adjusted annual rate of 5.39 million for the month of September. This was up from 5.35 million in August yet the sales pace is 1.5% below that of last year's.
Lawrence Yun, National Association of Realtors chief economist, has shared "Home sales in recent months remain at their lowest level of the year and are unable to break through, despite considerable buyer interest in most parts of the country," he said. "Realtors® this fall continue to say the primary impediments stifling sales growth are the same as they have been all year: not enough listings – especially at the lower end of the market – and fast-rising prices that are straining the budgets of prospective buyers."
Added Yun, "Sales activity likely would have been somewhat stronger if not for the fact that parts of Texas and South Florida – hit by Hurricanes Harvey and Irma – saw temporary, but notable declines."
The median existing home price for every type of housing was $245,100 for the month of September. This was an increase of 4.2% over last year at the same time. This was the 67th consecutive month for gains.
Housing inventory has increased by 1.6% to 1.9 million available for sale in September for fall market, yet this is still 6.4% lower than 2016. "A continuation of last month's alleviating price growth, which was the slowest since last December (4.5 percent), would improve affordability conditions and be good news for the would-be buyers who have been held back by higher prices this year," said Yun.
Nearly two-thirds of today's renters think that now is a good time to buy, yet increasing prices and limited inventory is making it difficult for this segment to reach the market.
Upcoming Auction House Events
Posted November 9th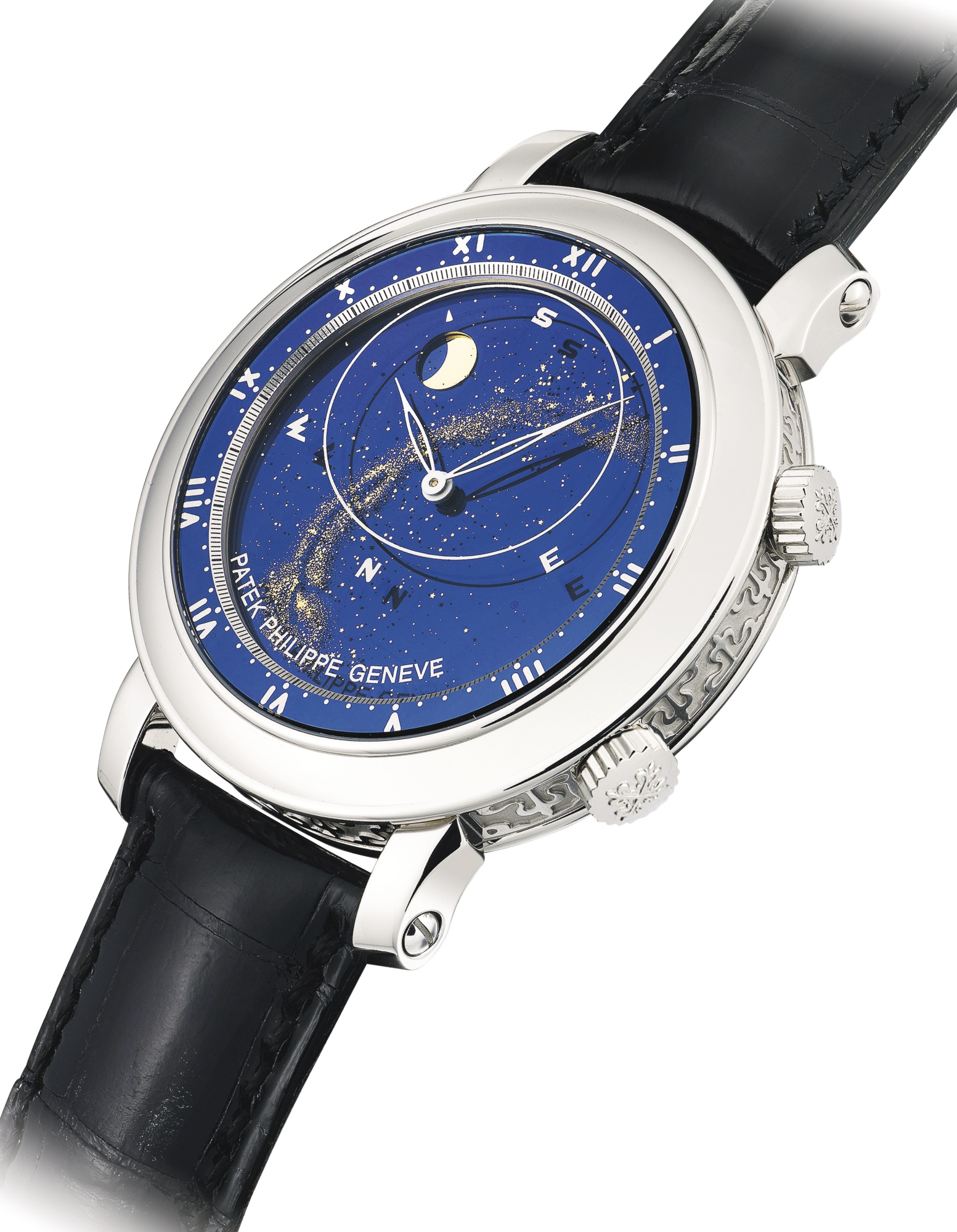 The affiliation with the Sotheby's brand not only comes with an unparalleled network and marketing reach, but also a relationship with the renowned Sotheby's Auction House. An over 260 year tradition of auctioning some of the world's most valued possessions from some of the world's most affluent.
Here is a look at some of the premier Auction House Events that are scheduled soon.
November 20 - Highlights from the World of Jean Stein: Online
Sotheby's will be featuring the works of renowned journalist and oral historian, Jean Stein. Many of the works in "The World of Jean Stein" event have come from artists directly or via her friend Walter Hopps. Walter was her link to Andy Warhol which led Jean to realizing her first best seller "Edie: American Girl." This was the life and times of Edie Sedgwick.
November 20 - Highlights from Modern and Contemporary Art: Online
This sale will boast an interesting selection of Italian art with works by Melotti, Fontano and Boetti as well as pieces by Balkenhol and Grosz. Roman Pop Art will also be featured including work by Cesare Tacchi. There will be a dedicated Tacchi exhibit next February as well in Rome.
November 12 - Important Watches: Geneva
This exhibit will be held in Mandarin Oriental, Geneva and will feature a wide range of both vintage and modern pieces. Manufacturers include Patek Philippe, Rolex, Audemars Piguet and Cacheron Constantin. This event will cater to the watch aficionado who seeks to build their collection or inspire a new passion.
November 13 - American Art: New York
This collection will be led by Norman Rockwell's Shuffleton's Barbershop which he created for the cover of The Saturday Evening Post in 1950. Other pieces include paintings from Georgia O'Keefe, Milton Avery's Sunset Sea as well as many other examples of Western artists including Oscar Berninghaus, Maynard Dixon and Ernest Blumenschein.
2017 Real Estate Sales Dip from Limited Housing Stock
Posted October 17th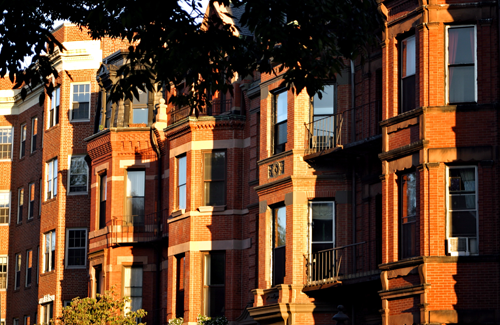 The close of the summer real estate market had showed a continued slower pace for a few consecutive months in a row. The primary reason for a slowdown in pending sales is due to challenges of limited housing stock available for purchase across the United States. Recently natural disasters including both hurricane Harvey and Irma also added further dips in the pace that had been forecasted for 2017 according to the National Association of Realtors.
The National Association of Realtors' pending home sales index has retreated by 2.6% to 106.3 in August from 109.1 in July. This is also 2.6% lower than year ago and the lowest since January of 2016.
Lawrence Yun, NAR chief economist, says this summer's terribly low supply levels have officially drained all of the housing market's momentum over the past year. "August was another month of declining contract activity because of the one-two punch of limited listings and home prices rising far above incomes," he said. "Demand continues to overwhelm supply in most of the country, and as a result, many would-be buyers from earlier in the year are still in the market for a home, while others have perhaps decided to temporarily postpone their search."
The United States real estate market does not expect to have a significant boost in inventory to help boost sales. Complications for improvement include both hurricanes Harvey and Irma which will likely provide a temporary pause in activity for the southern regions affected by these storms.
The adjusted forecast for existing home sales for 2017 is now predicted to be around 5.44 million which is only 0.2% lower than the pace we saw in 2016. Meanwhile, sales prices are expected to rise by 6% for this year.
"The supply and affordability headwinds would have likely held sales growth just a tad above last year, but coupled with the temporary effects from Hurricanes Harvey and Irma, sales in 2017 now appear will fall slightly below last year," said Yun. "The good news is that nearly all of the missed closings for the remainder of the year will likely show up in 2018, with existing sales forecast to rise 6.9 percent."
Upcoming Sotheby's Auction House Events
Posted October 9th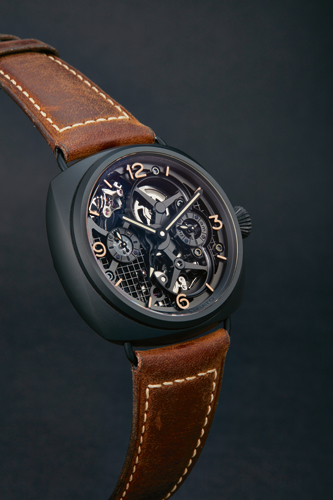 The affiliation with the Sotheby's brand not only comes with an unparalleled network and marketing reach, but also a relationship with the renowned Sotheby's Auction House. An over 260 year tradition of auctioning some of the world's most valued possessions from some of the world's most affluent.
Here is a look at some of the premier Auction House Events that are scheduled soon.
October 12th - Important Jewels and Jadeite - Hong Kong
This will be a kaleidoscope of jewels curated for the year-end Important Jewels and Jadeite sale. Highlights shall include diamond, onyx and ruby 'Panthère' necklace by Cartier and a fine 8.31carat Fancy Vivid Yellow diamond, alongside a collection of treasured diamonds and gems, complemented by a whimsical selection of signed pieces by famous brands.
October 13th - Fine Timepieces - Hong Kong
For the discerning watch collector, in mid-October, Fine timepieces auction is thrilled to present a selection of Cartier Tank watches to celebrate the 100th anniversary of the Tank Collection. Sotheby's is excited to feature two single owner collections which consist of modern sports wristwatches from Rolex to Omega, and other fine brands.
October 23rd - Prints and Multiples - New York
October 23rd and 24th, Prints & Multiples will offer a large selection of works from the 20th century. Highlights include projects such as Richard Diebenkorn's monumental etching Green and The Lonely One, Edvard Munch's haunting mezzotint of a woman's back as she gazes into the distance and Andy Warhol's beloved Campbell's Soup cans. Pablo Picasso's tendency towards the self-referential is on display in the drypoint of first wife, the Russian ballerina Olga Khokhlova, and in the 1934 aquatint of the Blind Minotaur. Many highlights are from private collections, most notably prints from Catherine Woodard and Nelson Blitz, Jr.
For more information on these events or the Sotheby's Auction House, visit Sothebys.com
Upcoming Developments in the Seaport District
Posted September 23rd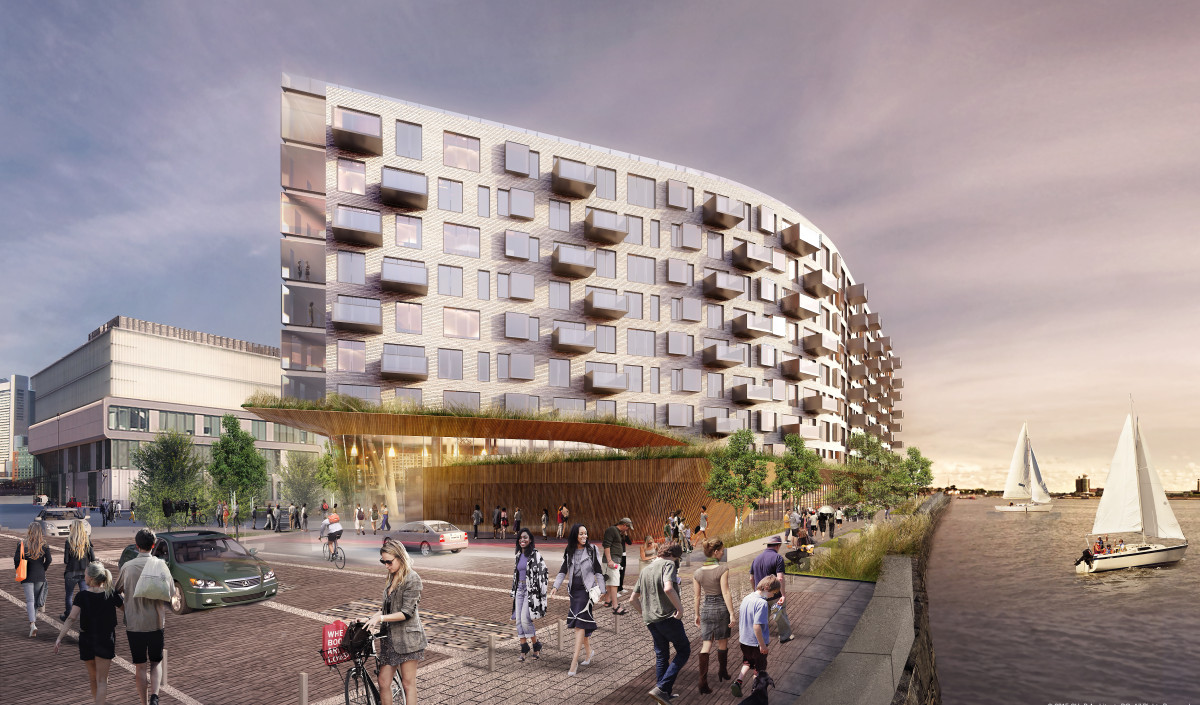 When it comes to developments, there is certainly no shortage of them in Boston's Seaport District. The area of South Boston that lines the harbor and borders the Financial District is one of the newest emerging neighborhoods to become a hot spot. Here is a closer look at the top developments that are either underway or recently approved.
Pier 4 - Developer, Tishman Speyer has recently launched sales for the 106 unit condo portion of the Pier 4 development complex. Units range from 1 to 4 bedrooms, all which include their own outdoor space. Additionally, the complex will boast a 13 story, 353000 SF office building with roughly 40,000 SF of retail and restaurant space.
121 Seaport Blvd - Perhaps one of the more interesting looking buildings will be the elliptical design for Skanska USA's 121 Seaport. The building will be a 17 story, 400,000 SF tower including a three story lobby that will overlook Boston Harbor. Estimated completion is slated for early 2018.
150 Seaport Blvd - Last summer The Boston Planning & Development Agency signed off on plans to replace both Whiskey Priest and the Atlantic Beer Garden with a glass tower. This development will include 22 floors with 124 condos, 10,700 SF of retail space as well as underground parking. Earlier this year the plans were put on hold for reasons that the tower could limit the public's access to the waterfront due to a density plan restriction.
Echelon Seaport - Cottonwood Mgmt of Los Angeles has broken ground this summer this three building development. The project includes 733 apartments and condos with 448 of the condos spread over two towers. The third tower will include 285 apartments with all buildings reaching as high as 21 floors. A landscaped plaza open to the public with 125,000 SF of retail and restaurant will also be included. Several hundred parking spaces complete the offerings.
399 Congress Street - Earlier this summer Crescent Heights Development had started construction on this 22 story apartment complex with 414 units. The location had historically had other plans with another developer, but due to the odd shape of the parcel combined with the recent economic downturn, plans had fizzled.
Omni Hotel Seaport - This spring the Mass Port Authority had approved plans for a hotel at the corner of D and Summer Streets. The site is to have 1,054 rooms as well as a 25,000 SF ballroom and potential skating rink above street level. Other features include 120,000 SF of meeting space, 40,000 SF of retail and restaurant space and 8,500 SF of space for a spa and fitness center all spread over two 20 story towers. Estimated completion is set for 2021.
Marine Wharf Hotel - Approved late last year, Marine Wharf Hotel will be a 15 story building comprised of two inns - a 245 room Hampton Inn and a 166 room Homewood Suites. There will be 19,300 SF of amenities including a fitness center, indoor pool and restaurant. Additionally, there will be 3,500 SF of ground floor retail.
Reebok Headquarters - This fall Reebok plans to move into its soon to be completed headquarters at 25 Drydock Avenue. There will be 220,000 SF spread over five floors with natural light and open space creating the new space now known as the Innovation and Design Building.
88 Black Falcon Avenue - Boston - based developer, The Davis Cos. has recently acquired the leasehold for the office building at this location that Massport owns. Plans for significant upgrades to the facilities are soon to be begun with the building having a marine industrial purpose.
Upcoming Sotheby's Auction House Events
Posted September 14th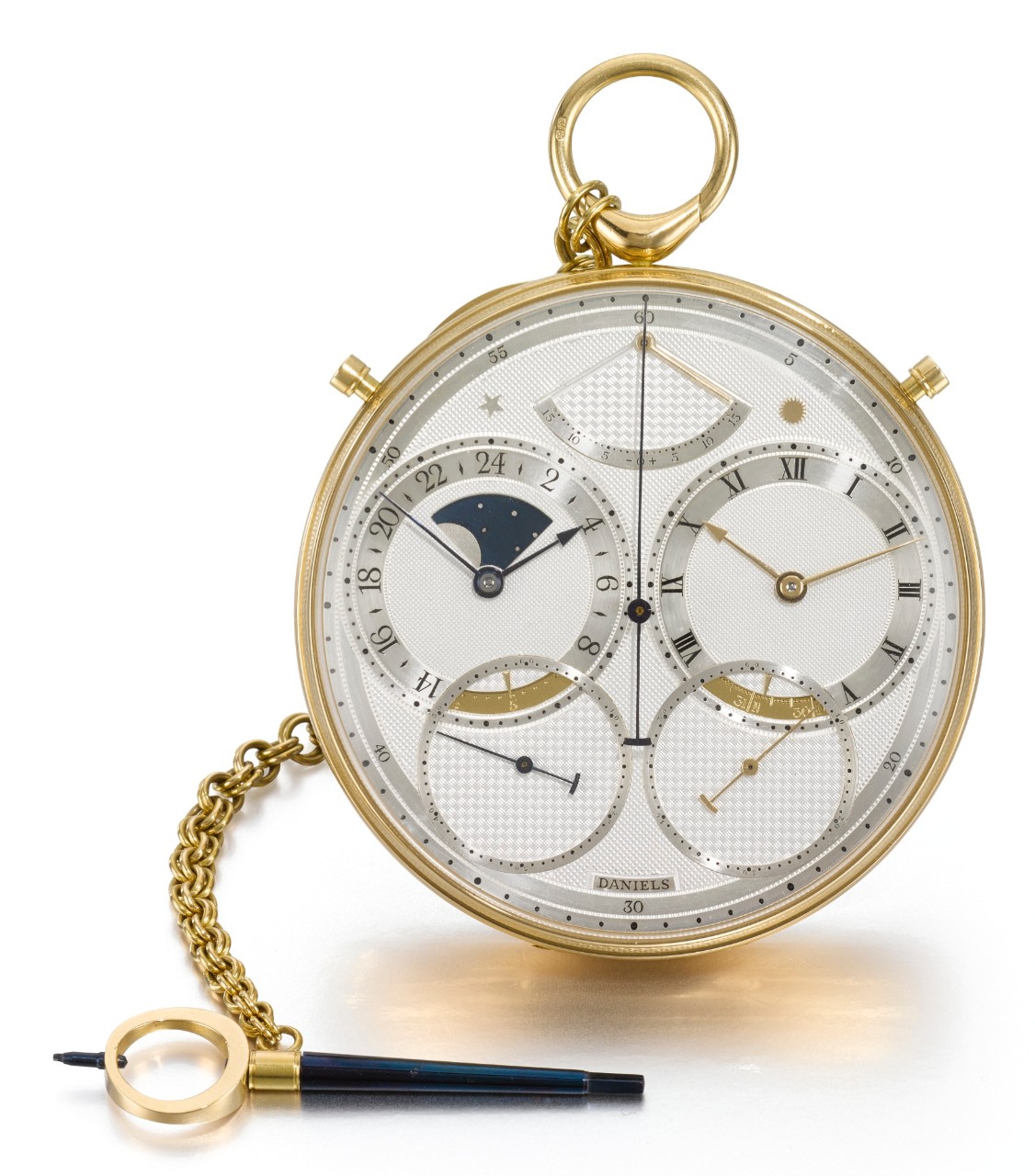 The affiliation with the Sotheby's brand not only comes with an unparalleled network and marketing reach, but also an unparalleled relationship with the renowned Sotheby's Auction House. An over 260 year tradition of auctioning some of the world's most valued possessions from some of the world's most affluent.
Here is a look at some of the premier Auction House Events that are scheduled soon.
September 19th - Fine Timepieces including George Daniels Masterpieces, London
An extraordinary September sale of fine pieces including some of the greatest watchmaker of the late 20th and early 21st century, Dr. George Daniels. A rarity to have four pieces by this British watchmaker making for a momentous occasion. A highlight includes the iconic Space Traveller's watch. This piece features an independant double-wheel escapement and solar and sidereal time indication. A wide selection of other premier and vintage pieces will be presented by manufacturers including Patek Philippe, Rolex, A. Lange & Sohne and Cartier just to name a few.
September 20th - Prints & Multiples, London
This event will present notable pieces from over 500 years of printmaking. Kicking off the event will be pieces of Old Master printmaking by select artists such as Durer and Rembrandt. Continuing will be pieces from modern masters such as Picasso, Kirchner, Chagall as well as iconic Pop and Contemporary artists like Warhol, Lichtenstein and Bacon.
September 20th - Christian Dior, Bijoux de Mode: Fashion Jewellery Online
Sotheby's Paris is pleased to announce its first online only sale, dedicated to Dior's costume jewellery on the 70th anniversary of Christian Dior. Popular for self expression and eccentricity, costume jewellery is loved by many. The majority of pieces presented by Dior will be from the Galiano period. Inspiration for the pieces comes from Victorian England to Maasai Africa.
For more information on these events or the Sotheby's Auction House, visit Sothebys.com
Home Staging Decreases Time on Market
Posted August 21st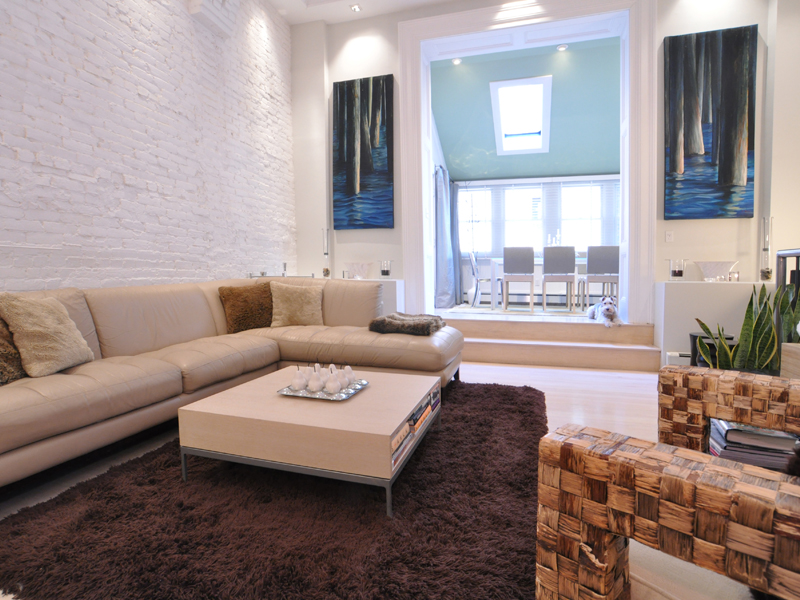 According to a recent survey from the National Association of Realtors, 62% of sellers' agents believe that staging a property decreases the number of days a home will be actively on the market.
"Realtors® know how important it is for buyers to be able to picture themselves living in a home and, according to NAR's most recent report, staging a home makes that process much easier for potential buyers," said NAR President William E. Brown, a Realtor® from Alamo, California and founder of Investment Properties. "While all real estate is local, and many factors play into what a home is worth and how much buyers are will to pay for it, staging can be the extra step sellers take to help sell their home more quickly and for a higher dollar value."
The report indicated that almost two-thirds of sellers' agents felt staging decreased time on the market, with 39% stating it greatly decreases the time and 23% stating it only slightly decreases. Sixteen percent believe it either greatly or slightly increases the time on the market while 8% felt it has no impact.
Regarding the buyer audience, 77% of buyers' agents report that staging a home makes it a lot easier to visualize living in the property, and 40% are more prone to visit a home they first saw staged online. Meanwhile, 38% of buyers' agents feel that staging can add value only if decorated according to the buyer's taste. Therefore the decor should be neutral enough to appeal to the greatest audience possible.
Realtors that represent both buyers and sellers all agree that the living room is most important to have staged. This is followed by the master bedroom, kitchen and then any outdoor space. The guest room ranks of least importance on the list.
The majority of buyers' agents felt that staging increases a home's dollar value between 1 and 10%. Only 1% of buyer agents think that staging can have a negative effect on price. Seller agents believe that staging can add anywhere from 1 to 15% in home value with no agents feeling it has a negative impact on price.
The reports of how many agents recommend staging and at what time they stage ranged across the board from before listing on the market to only when a home proves difficult to sell. However, almost all agents recommend decluttering the home combined with a thorough cleaning and tending to obvious items in need of repair.
Upcoming Sotheby's Auctions
Posted August 14th

The affiliation with the Sotheby's brand not only comes with an unparalleled network and marketing reach, but also an unparalleled relationship with the renowned Sotheby's Auction House. An over 260 year tradition of auctioning some of the world's most valued possessions from some of the world's most affluent.
Here is a look at some of the premier Auction House Events that are scheduled soon.
August 29 - September 11, Original Film Posters Online
Soon to premier will be the inaugural online auction of Original Film Posters Online. The event will run from August 29 thru September 11th with the physical exhibit on view at the New Bond Street galleries from August 2nd. Features include large scale posters of King Kong (1933) and Breakfast at Tiffany's (1961) as well as other smaller formats of The Wizard of Oz (1939) and Batman (1966). Read more.
September 1 - September 15, Shake It Up Online
Photographs of the Mario Testino Collection will present an exploration of key themes in contemporary photography from some of the most highly regarded artists of this genre. Works from Vanessa Beecroft, Olafur Eliasson, Nan Goldin, Florian Maier-Aichen, Serrano and Wolfgang Tillmans are just a few of the leading artists that will be featured. Read more.
September 6, London
RM Sotheby's annual London event is one of the most popular sales for the European collector car calendar for the past decade. The event features cars from prominent collectors with a diverse selection from Edwardians to modern day supercars. Arriving early is recommended to partake in a day out at the Concours of Elegance, partnered with RM Sotheby's. Read more.
Homeowners Agree That Now is a Good Time to Sell
Posted July 21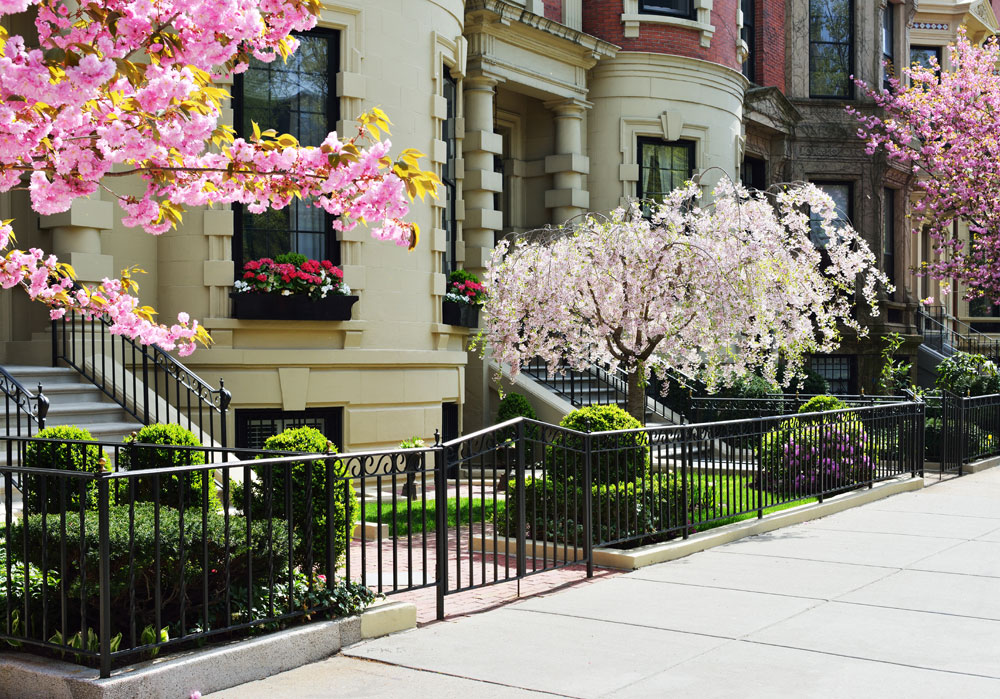 According to the Housing Opportunities and Market Experience quarterly survey from the National Association of Realtors, a growing number of homeowners agree that now is a good time to sell. During Q2 71% of homeowners polled felt it was a good time to sell which was up from 69% in Q1 and last year's 61%. Meanwhile, fewer renters on the other hand feel that now is a good time to buy a home.
"There are just not enough homeowners deciding to sell because they're either content where they are, holding off until they build more equity, or hesitant seeing as it will be difficult to find an affordable home to buy," NAR Chief Economist Lawrence Yun said. "As a result, inventory conditions have worsened and are restricting sales from breaking out while contributing to price appreciation that remains far above income growth."
"Perhaps this notable uptick in seller confidence will translate to more added inventory later this year," Yun said. "Low housing turnover is one of the roots of the ongoing supply and affordability problems plaguing many markets."
Renters are having a less optimistic outlook on the sales market as competition has been increasingly more difficult. The report showed 52% of renters think now is a good time to buy which is down from 56% in Q1 or 62% last year.
Optimism about buying property as renters as well as the overall confidence in the economy have both slightly dipped per the survey. The amount of Americans who think the economy was improving had a slight decrease as well in Q2 from Q1 of this year.
"It should come as little surprise that the confidence reading among renters has fallen every month since January, 64.8, and currently sits at its lowest level, 53.8, since tracking began in March 2015, 65.7," Yun said. "Paying more in rent each year and seeing home prices outpace their incomes is discouraging, and it's unfortunately pushing home ownership further away, especially for those living in expensive metro areas on the East and West Coast."
Ultimately there have been many sales transactions this year regardless. With homeowners increasingly feeling that now is a good time to sell this could lead to more available homes for buyers and help restore confidence in the market.
Home Sales to Increase 3.5% this Year
Posted June 17th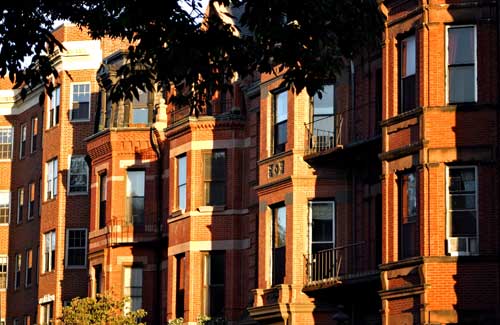 The National Association of Realtors has recently released that single family homes are projected to have their best year of sales since 2006. The driving factors behind this include increased employment and an improving consumer confidence. While sales have a positive forecast, affordability and continued low levels of inventory look to be continued challenges for this year.
Chief Economist for NAR, Lawrence Yun, shared that Q1 of 2017 was the best sales pace for existing homes in the past ten years. He anticipates that the pace will continue through this year with 5.62 million sales which is the best since 2006 and an increase of 3.5% over last year.
However, first time buyers still have their hurdles with limited housing and rising prices.
"We have been under the 50-year average of single-family housing starts for 10 years now," Yun said. "Limited lots, labor shortages, tight construction lending and higher lumber costs are impeding the building industry's ability to produce more single-family homes. There's little doubt first-time buyer participation would improve and the homeownership rate would rise if there was simply more inventory," he said.
Yun forecasts that new home starts will rise by 8.4% this year to 1.27 million. This is a positive step in the right direction although still short by approximately 1.5 million that would be needed to make up for demand.
Jonathan Spader, Joint Center for Housing Studies senior research associate at Harvard University, joined Yun at the 2017 Realtors Legislative Meetings and Trade Expo to review the real estate market forecast for 2017. He said that the homeownership rate will stay between 61% and 65.1% as it faces challenges including an aging population and changes in family type.
"Stagnant household incomes, rising rental costs, student loan debt and limited supply have all contributed to slower purchasing activity," Spader said. "When the homeownership rate stabilizes, there will be an increase in homeowner households. Young and minority households' ability to reach the market will play a big role in how much the actual rate can rise in coming years."
Yun expects that there will be two more rate increases this year with an ending average of 4.3% at 2017's close.
"There was a lot of uncertainty at the start of the year, but a very strong first quarter sets the stage for a modest sales increase compared to last year," Yun said. "However, prices are still rising too fast in many areas and are outpacing incomes. That is why housing starts need to rise to alleviate supply shortages," he said. "There will be more sales if there's a meaningful bump in new and existing inventory."
Upcoming Sotheby's Auction House Events
Posted June 12th
The affiliation with the Sotheby's brand not only comes with an unparalleled network and marketing reach, but also an unparalleled relationship with the renowned Sotheby's Auction House. An over 260 year tradition of auctioning some of the world's most valued possessions from some of the world's most affluent.
Here is a look at some of the premier Auction House Events that are scheduled soon. Even better, these are online so you don't need to travel to an Auction House to view these pieces.

June 16 - July 6: American Art Online: Summerscapes
Bidding is open from June 16 through July 6 for this collection of 19th and 20th century works across all price points. This offering will be online-only with highlights from Joseph Stella, Gifford Beal, Maurice Prendergast and more.
June 30th - July 14th: Jewels Online, Part I
This is a colorful collection perfect for the summer months. Pieces will be featured from makers including Tiffany & Co., David Webb and Seaman Schepps. The sale features property from the collection of Marjorie S. Fisher of Palm Beach showing her true eye for style and design. Bold jewels by Tony Duquette as well as diamond-sets and desk objects will be premiering. A second collection of Marjorie S. Fisher will be open for bidding in the 2nd online auction July 20 - Aug 3.
July 20th - August 3rd: Jewels Online, Part II
Jewels Online Part II will be a second collection of jewels from the collection of Marjorie S. Fisher of Palm Beach. Pieces will include strands of cultured pearls for daytime to diamond-set necklaces for evenings. Featured designers include Bulgari, De Grisogono and Schlumberger for Tiffany & Co.
Visit Sothebys.com for more information of these highlighted auctions and for bidding details.
Home Sales Increase by 4.4%
Posted May 18th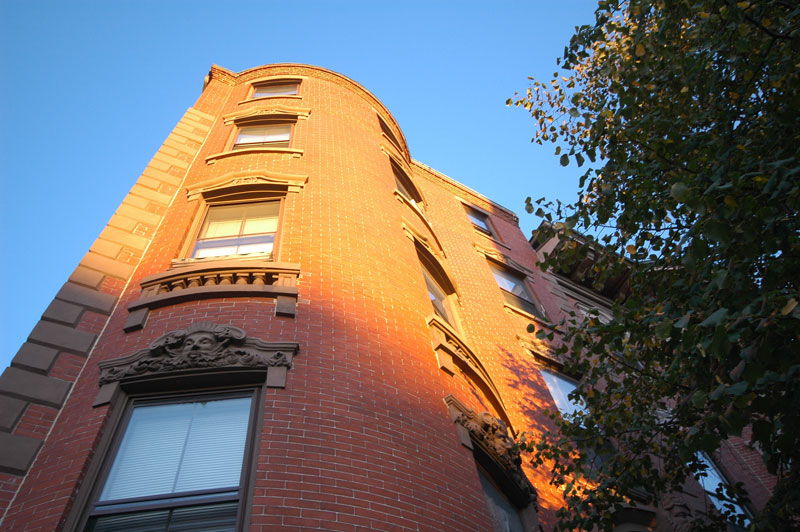 Just recently, existing home sales experienced their highest pace in over a decade. With inventory levels still being extremely low, homes are spending less time on the market according to a recent report from the National Association of Realtors.
Total existing home sales, which are completed transactions of residential properties, increased by 4.4% in March which was 5.9% higher than numbers seen a year ago. This activity suprasses January as the best month of sales since February of 2007.
Chief economist for NAR, Lawrence Yun, has shared that the significant gains were driven mostly by the Northeast and Midwest. "The early returns so far this spring buying season look very promising as a rising number of households dipped their toes into the market and were successfully able to close on a home last month," he said. "Although finding available properties to buy continues to be a strenuous task for many buyers, there was enough of a monthly increase in listings in March for sales to muster a strong gain. Sales will go up as long as inventory does."
Housing inventory as of the end of March had increased slightly, but was yet 6.6% lower lower than a year ago. Inventory at this point has been on the decline for 22 months year over year. Housing inventory for unsold properties is at a 3.8 month supply at the current pace.
Yun had also added, "Bolstered by strong consumer confidence and underlying demand, home sales are up convincingly from a year ago nationally and in all four major regions despite the fact that buying a home has gotten more expensive over the past year."
Properties were on the market for on average 34 days for the month of March. This was a decline from 45 days in February and also from a year ago at 47. Forty eight percent of the properties that sold in March were on the market for less than one month.
Increasing prices are a challenge for all, but maybe even more so for first time buyers. Despite this, Yun adds, "A growing pool of all types of buyers is competing for the lackluster amount of existing homes on the market. Until we see significant and sustained multi-month increases in housing starts, prices will continue to far outpace incomes and put pressure on those trying to buy."
On the mortgage front, rates have been slightly rising with the average commitment rate for a 30 year conventional fixed rate coming in at 4.2%. Buyer profiles consisted of 32% of sales for the month of March being mostly first time buyers.
This spring, the best advice for home buyers is to stay patient and to remember the right home will eventually become available for sale.
Upcoming Sotheby's Auction Events
Posted May 5th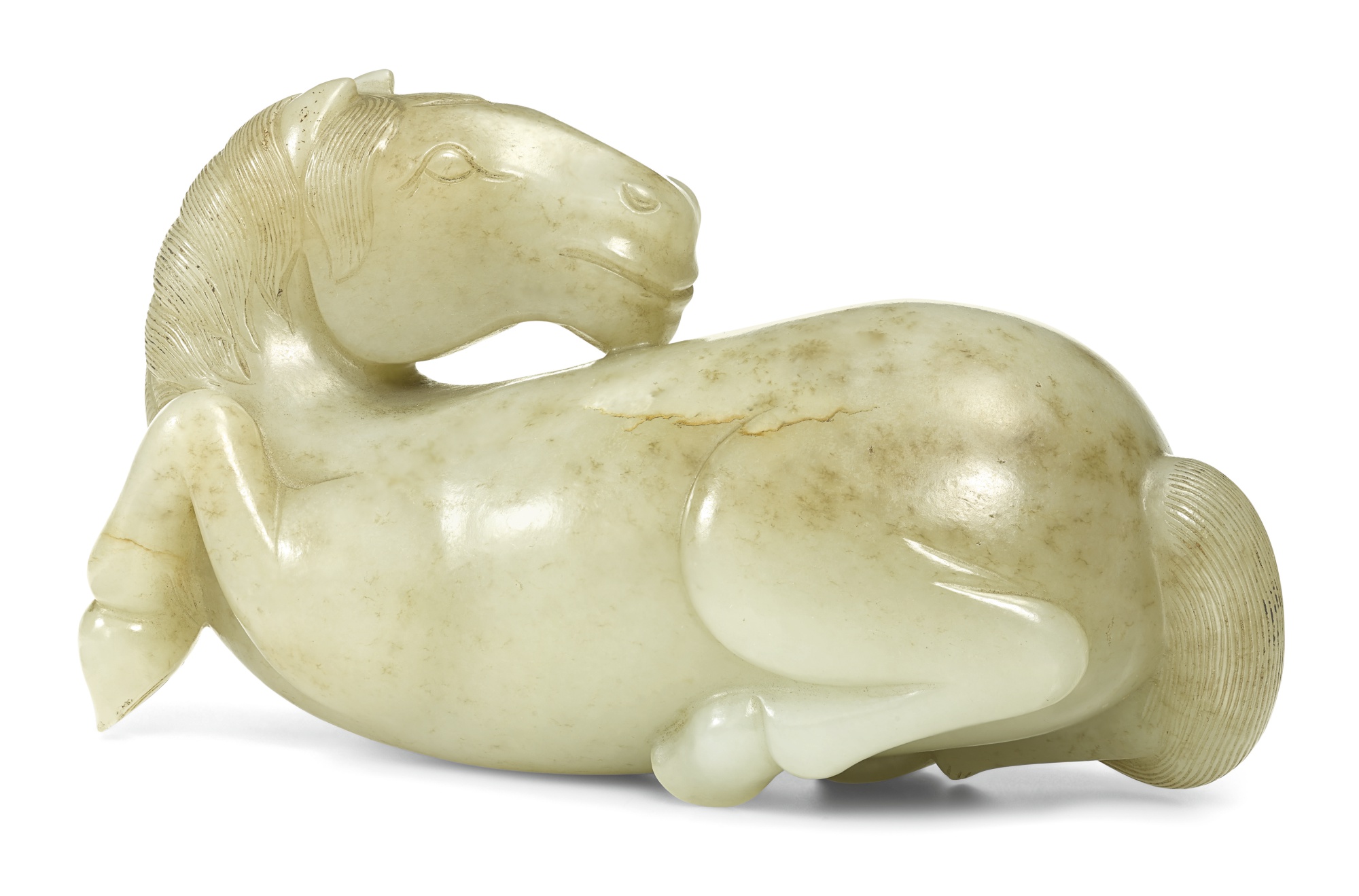 The affiliation with the Sotheby's brand not only comes with an unparalleled network and marketing reach, but also a relationship with the renowned Sotheby's Auction House. An over 260 year tradition of auctioning some of the world's most valued possessions from some of the world's most affluent.
Here is a look at some of the premier Auction House Events that are scheduled soon.
May 10th - Important Chinese Art, London
Enjoy a selection of notable Chinese ceramics and pieces from the imperial porcelain, lacquer, jade and Buddhist sculpture. Kicking off the sale will be a large and rare cinnabar lacquer dish from the Yuan/early Ming period. Along with this will be Menagerie, a collection of animals and mythological beasts.
May 17th - Finest and Rarest Wines, London
This impressive collection will boast assortments of cases in the 1990, 2009 and 2010 vintages. Rousseau's Gevrey Chambertin Clos St. Jacques 1999 and Chambertin 1999 compete for attention with Roumier's Bonnes Mares 2002 and Chambolle Musigny Les Amoureuses 2002. A very rare bottle of Romanée-Conti 1966 and a Jeroboam of La Tâche 1990 are further outstanding Burgundy lots. Many other white burgundy highlights to be found at this event.
May 19th - Photographs, London
The May sale will showcase some talent from artists including Alex Prager, Hiroshi Sugimoto, Pieter Hugo and Shoei Nishino. Sotheby's is proud to present Nishino's diorama maps of London and New York for sale. Supplementing the younger generation of artists will be a Paul Outerbridge color carbro print as well as pieces from Constantin Brancusi and Heinrich Kuhn.
May 19th - Contemporary Art Day, New York
The May 19th event in New York will offer a great selection of work from post-war and the present. Pieces from Joan Mitchell, Robert Motherwell, Andy Warhol and Robert Rauschenberg will be featured for sale. Contemporary painting, sculpture and photography by Richard Prince, Mark Tansey, George Condo and Joe Bradley will be on sale in the afternoon session.
Pending Home Sales Surge by 5.5%
Posted April 20th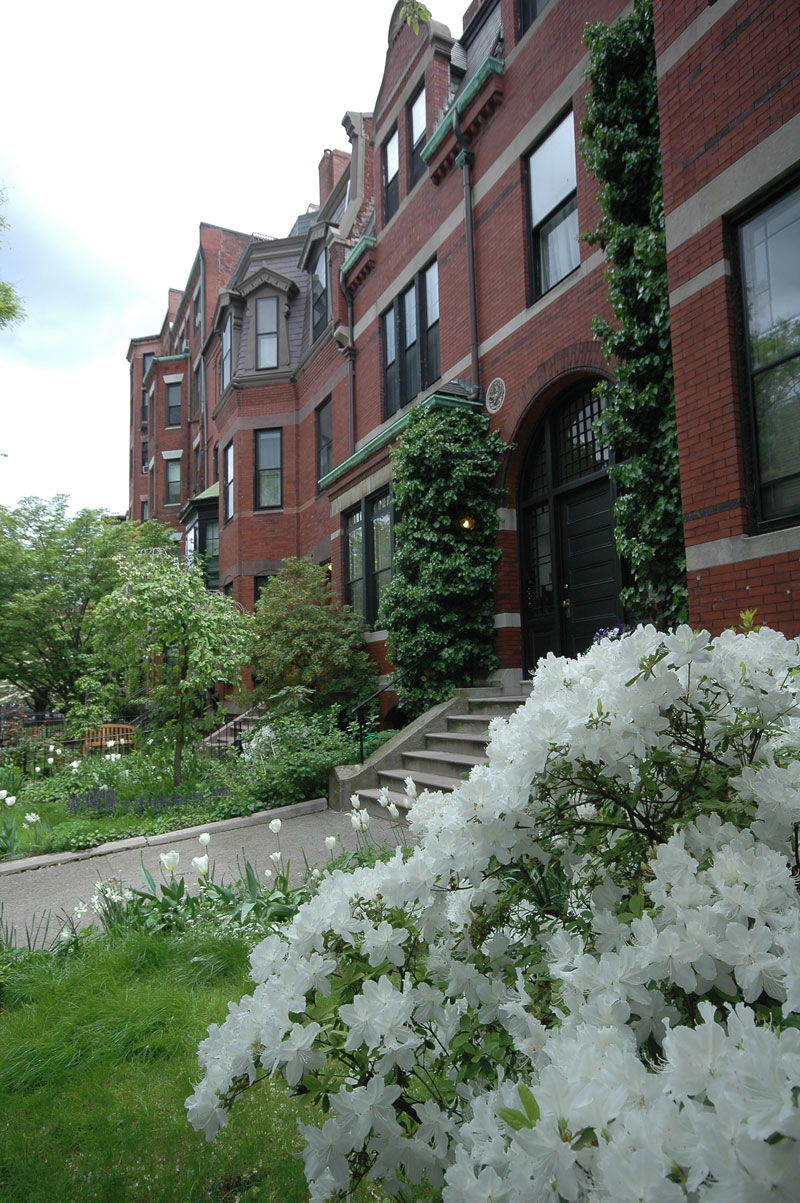 The real estate market nationwide has been performing great lately with pending home sales leaping to their highest level in nearly a year and second-highest level in over a decade per a recent report by the National Association of Realtors. Great achievements were seen widespread with all major regions having experienced healthy gains in activity.
The Pending Home Sales Index has shown a tremendous increase of 5.5% to 112.3 in February up from 106.4 in January. This increase was 2.6% higher than a year ago and is the highest since April of 2016 and the second highest since May of 2006.
NAR chief economist, Lawrence Yun, has indicated that the uptick in activity is a good sign that spring market is upon us. "Buyers came back in force last month as a modest, seasonal uptick in listings were enough to fuel an increase in contract signings throughout the country," he said. "The stock market's continued rise and steady hiring in most markets is spurring significant interest in buying, as well as the expectation from some households that delaying their home search may mean paying higher interest rates later this year. Last month being the warmest February in decades also played a role in kick-starting prospective buyers' house hunt."
Yun states that there will be highs and lows this spring as the inventory is challenged to meet demand. Homes are going under contract at a very quick rate especially among the lower and mid price ranges. Housing stock is still tight and prices are climbing due to multiple offer situations.
"The homes most buyers are in the market for are unfortunately the most difficult to find and ultimately buy," said Yun. "The country's healthy labor market is translating to greater job security, but affordability is not improving because home prices in some areas are still outpacing incomes by three times or more because of tight supply. How much new and existing inventory there is on the market this spring will determine if sales can reach their full potential and finally start reversing the nation's low homeownership rate."
Looking onward into the rest of 2017, existing home sales are expected to be around 5.57 million this year which is an increase of 2.3% from 2016. As far as prices go, the median existing home sale price is expected to rise by 4%.
Further breakdowns of the Pending Home Sales Index by region of the nation in February were as follows. The Northeast saw an increase of 3.4% to 102.1 while the Midwest climbed by 11.4% to 110.8. The South increased by 4.3% to 127.8 and the West inched up by 3.1% to 97.5. In conclusion, all major markets are showing great signs of positive activity.
Upcoming Sotheby's Auction House Events
Posted April 7th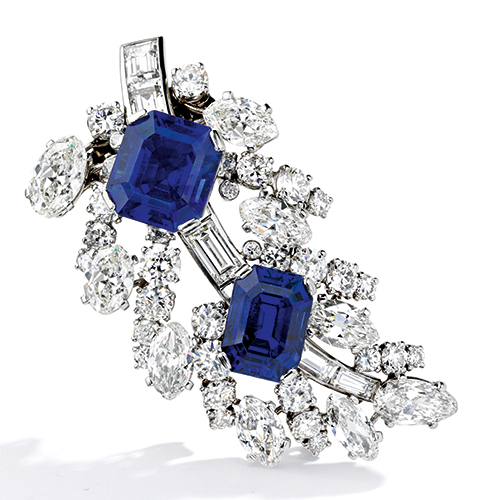 The affiliation with the Sotheby's brand not only comes with an unparalleled network and marketing reach, but also a relationship with the renowned Sotheby's Auction House. An over 260 year tradition of auctioning some of the world's most valued possessions from some of the world's most affluent.
Here is a look at some of the premier Auction House Events that are scheduled soon.
April 25. London - Watches
A collection of some of the finest vintage and modern timepieces from around the world. Historically the Sotheby's Auctioneers have reached record breaking prices for Rolex Daytonas, Patek Philippe Perpetual Calendars and Breguet tourbillons.
Set to take place in London, the local market is a growing segment of first time buyers and established collectors for the old and new at all price ranges. Consignments are currently being collected at this time for the event. View here.
April 25. New York - Magnificent Jewels
A vibrant celebration for spring, the Magnificent Jewel sale caters to the most discerning collectors. Important colored diamonds will be featured at the sale with stones of various hues of yellow, blue and green that will be offered. A 1.64 carat Fancy Vivid Green diamond as well as two Fancy Vivid Blue diamonds will be presented next to a Fancy Pink diamond pendant. Additionally, classic white diamonds of all shapes and size will be available as well as diamond earrings with square emerald-cut diamonds. View here.
April 25. London - The Orientalist Sale
Now in its 6th year, the Orientalist Sale is a collection of paintings, sculpture, people and customs of areas including North Africa, Egypt, the Levant, Arabia and the Ottoman during both the 19th and early 20th centuries. The focus of this year's sale is Georg Emanuel Opiz's "The Arrival of the Mahmal at an Oasis en Route to Mecca," a detailed rendition of the annual Hajj pilgrimage.
These works of street life, worship, desert views as well as costume bronzes provide insights into the Arab, Ottoman and Islamic worlds. View here.
April 26. New York - The Art of the Table
This sale focuses on English, European and American silver from the 17th to the 20th century coupled with European and English ceramics and 19th century French furniture and decorative arts. The preview opens April 21st which allows visitors to view these objects in person as they envision them in their modern day homes. View here.
Home Sales Increase for 2017
Posted March 23rd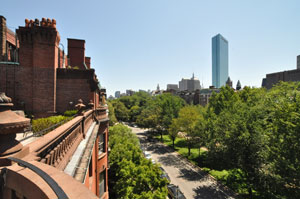 Per recent data from the National Association of Realtors, existing home sales had a fast start for 2017 with the quickest pace shown in nearly a decade. Completed sales transactions have risen by 3.3% to an annual rate of 5.69 million in January. Additionally, January's sales pace was 3.8% higher than last year.
Lawrence Yun, NAR chief economist has suggested that these increases are showing positive consumer confidence in our economy. "Much of the country saw robust sales activity last month as strong hiring and improved consumer confidence at the end of last year appear to have sparked considerable interest in buying a home," he said. "Market challenges remain, but the housing market is off to a prosperous start as homebuyers staved off inventory levels that are far from adequate and deteriorating affordability conditions."
The median price for homes in January had surged by 7.1% by comparison to January of last year. Inventory of housing by the end of January had also risen by 2.4% yet this was lower than a year ago by 7.1%. The low levels of housing inventory were most likely the cause for the average days on market to decrease by two days to 50.
"Competition is likely to heat up even more heading into the spring for house hunters looking for homes in the lower- and mid-market price range," added Yun. Tight inventory along with rising home prices and interest rates will likely create a more competitive environment in the market.
Additional breakdowns of the real estate market are as follows.
First time buyers made up 33% of sales in January which is a smaller increase from a year ago at 32%. The average rate for a 30 year conventional fixed mortgage in 2016 came was 3.65%. January's average was 4.15% which was lower than December's of 4.20%.
Cash sale transactions were 23% of sales for the month of January. This was an increase from December's of 21% but down from 26% from January of 2016. Finally, distressed sales (including both foreclosures and short sales), were only 7% of sales in January which was down 2% from January of last year.
Increase the Efficiency of Your Small Space
Post Written by Guest Blogger, Lizzy Manthe of ABODO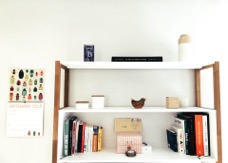 Living in a small space doesn't have to be inconvenient. And as cities continue to become more crowded, studio apartments and starter homes — and more recently, microapartments — are becoming more appealing every day. But can you live comfortably and efficiently? Absolutely. Just follow these tips to transform your small space into the epitome of efficiency.
Make Your Furniture Work
When your living room doesn't offer much room for living, a coffee table needs to be more than just where you fan out your magazines. Find a table with storage inside, or instead opt for a long ottoman with a hinged top that can act as storage and extra seating, all while providing a flat surface for setting down books or magazines. In your bedroom, make use of the space under your mattress, either with drawers, slide-under totes, or a bed frame — like this one from Ikea — that is almost entirely open for storage, with a hinged mattress base that lifts for easy access.
Pare Down Shelving
Instead of towering bookcases consuming all of your wall space, pare down your books and baubles to just a handful of your favorites to display on wall shelves. Placement tip: If you place these shelves higher up on the wall, it draws the eye up and makes the room appear larger.
Cut Clutter
A space of any size can feel cramped if it's packed with unnecessary items — a kitchen counter flooded with mail, a cabinet overflowing with wrapping paper, a closet overburdened with strappy sandals. After determining what you maybe don't need to be hanging on to anymore, and then donating or selling the spare items, invest in some organizational tools — such as a mail holder, totes, and a shoe rack — to keep your place tidy.
Consider a Storage Unit
Now that you've identified and purged all of your unnecessary belongings, we need to get a handle on the essentials. Imagine your closets are free and clear to hold only the items you need on a weekly or monthly basis. What if that tote (or three) of Christmas decorations suddenly weren't robbing you of space to hang your dresses? Or what if the snowshoes you battle with for broom and vacuum space in the hall closet were suddenly… gone. Renting a storage unit will allow you to keep the items you use semi-regularly without crowding your living space.
Streamline Your Kitchen
If you're short on space and your countertops are showing it — lining any available space with cookbooks, cutting boards, and olive oil — try to maximize your cabinet space. Fix awkward drawers and too-tall cabinets by adding pull-out shelving or organizers that let you utilize more space. These pull-out organizational solutions are relatively cheap, at less than $100, and offer quick, easy installation. You can also fill unused space between cabinets and appliances with narrow pull-out vertical pantries — perfect for unwieldy cooling racks and baking trays.
Living in a small space doesn't doom you to an unnecessarily cramped existence. Pare down your belongings, organize them, and seek out multifunctional furnishings, and you'll be living big in no time.
Sam Radbil is a contributing member of the marketing and communications team at ABODO, an online apartment marketplace. ABODO was founded in 2013 in Madison, Wisconsin. And in just three years, the company has grown to more than 30 employees, raised over $8M in outside funding and helps more than half a million renters find a new home each month.
Boston Area Developments Beginning in 2017
Posted March 13th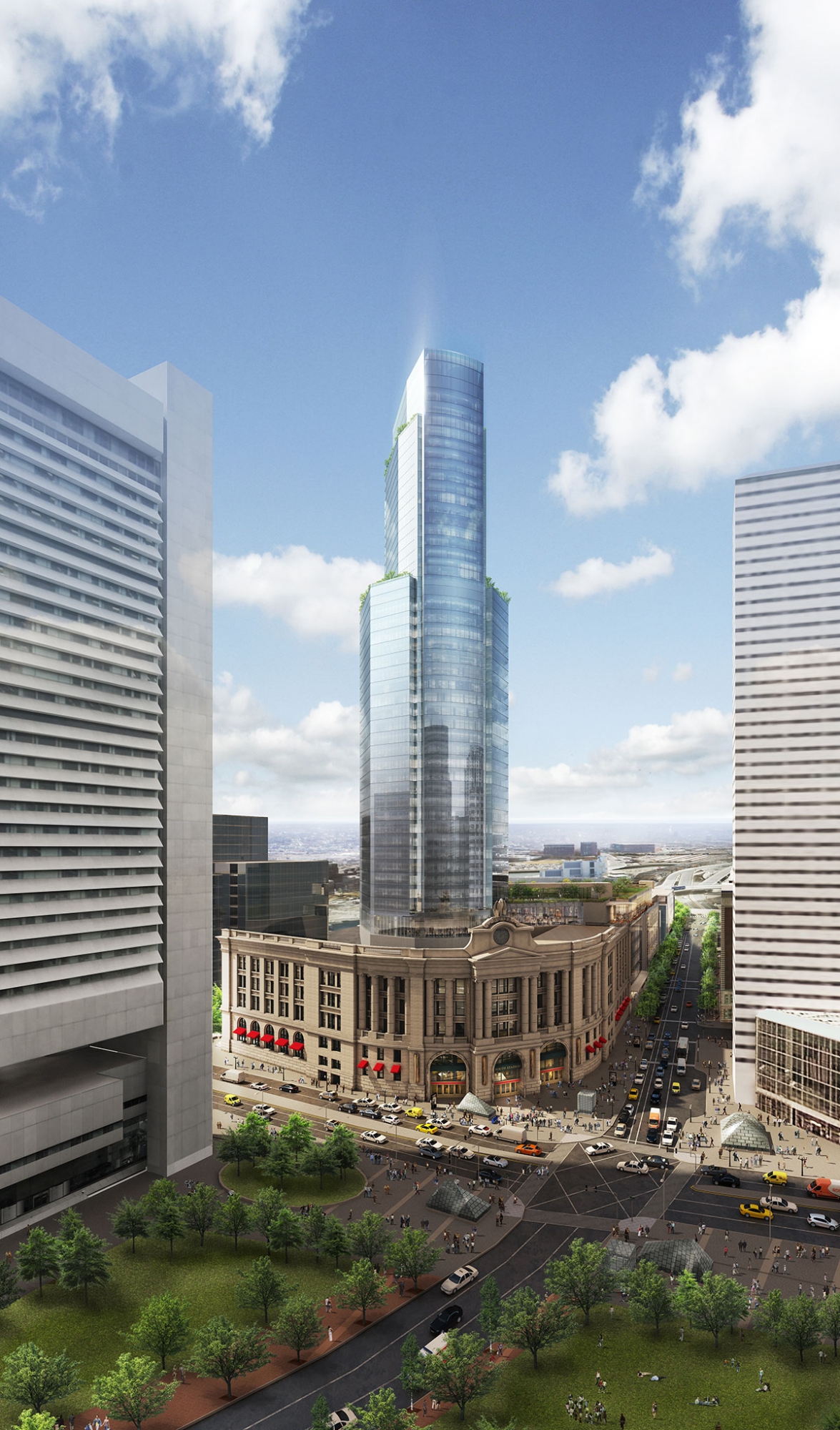 Boston's skyline is forever changing and is still defined by cranes in the year of 2017. Developments continue to be moving forward as the demand for housing shows no sign of subsiding. Here are some of the large-scale developments that are expected to break ground or begin construction this year.
Fenway Center - Fenway Center is slated to include a wide range of offerings. The scope includes 550 housing units, 1,290 parking spaces, community space, daycare center, bike storage and sharing and 160,000 square feet of office space.
South Station Tower - South Station will soon feature many additional stories made of glass above the existing 9 stories. Office space will be on the first 26 stories while the top 16 will house condos that should afford remarkable views. Included in the plans of the development, South Station's bus wing will also become expanded.
Dot Block - This enormous new development has over 10 dwellings with 362 apartments and retail which could include a grocery store. The 400,000 square feet of construction is expected to begin construction as early as this summer.
GE Headquarters - General Electric's 2.48 half acre, $200,000,000 headquarters with three buildings in Fort Point is planning to begin this year. Included in the design, there will be "maker space" for locals, employees and students to have community work space. The building will also feature a solar veil worked into its design.
171 Tremont Street - 171 Tremont Street will be a 13 story tower offering 12 condos. The tower will replace a shorter, existing 4 story building. Plans initially proposed a 32 story tower but due to local opposition, changes were made to reduce the scope to 175 feet.
Marine Wharf Hotel - There will be two inns erected soon on Marine Wharf. One will be a Hampton Inn featuring 245 rooms where the other will be a Homewood Suites with 166 rooms. The complex will be chock full of amenities with a fitness center, pool, and large 500 seat restaurant. Ground floor retail over 3,500 square feet will complete the offering.
Arsenal Yards - The Arsenal Mall is soon to include an additional 1 million square foot expansion. Included will be over 350,000 square feet of retail including a grocery store. 428 Market rate apartments and 75 affordable will complete the plans.
Real Estate Boom to Continue for 2017
Posted February 27th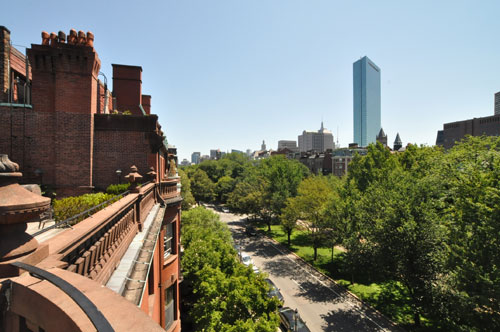 The year 2016 has been good for those active in the real estate market. Sellers are benefitting from some gains on property values while buyers have been taking advantage of the interest rates remaining low. Consumer confidence has driven the market to levels that haven't been seen since the 2008 recession and industry veterans don't see a reason that this won't continue for the year.
Seasoned agents state the buyer demand along with forecasts of slight interest rate increases fuel the heat in the real estate market. Also shared has been the sentiment that although sales have been strong across most of the board, there has been a shortage in the amount of inventory at the entry level.
Like most years the question remains just how the winter will affect the onset of the business of the market. Two years ago the series of blizzards put a halt on activity as it prevented buyers from shopping.
It is suspected that any interest rate increases will not be significant enough to hinder those from entering the market. If anything the threat of rates increasing may even encourage buyers to lock in rates sooner than later in anticipation of said hikes. Many anticipate that younger and first-time buyers are going to drive much of the market for 2017.
The median sale price of a home in Massachusetts has increased to $340,000 as of October which was a 3.7% increase over last year according to the Warren Report which publishes local real estate data.
Pending sales of existing homes which can be a predictor of future statistics shows support of the predictions of brisk sales.
The Massachusetts Association of Realtors shared that 5,680 went under agreement in the state in October which was an increase of 8.7% over the same month for 2015.
Back Bay Towers over Turnpike Moves Along
Posted February 8th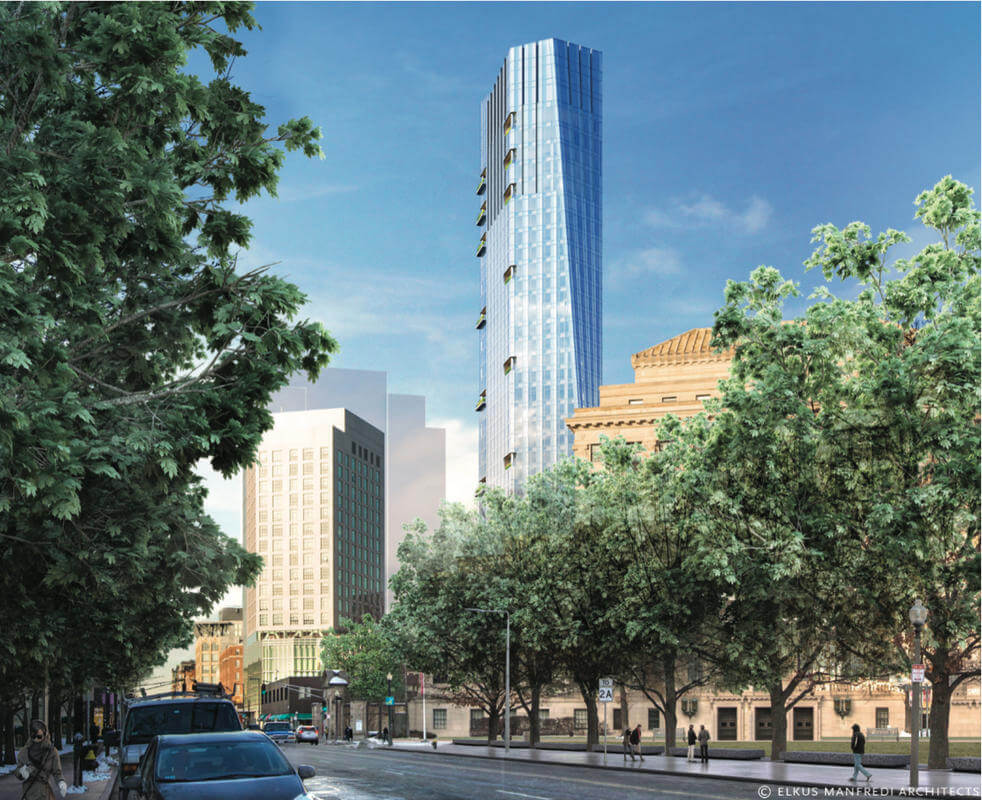 The proposal for two towers to be erected over the Massachusetts Turnpike at the corner of Massachusetts Avenue and Boylston Street has begun review. Details of the buildings include one being 566 feet tall with 39 stories making it among some of Boston's tallest. The other would stand 283 tall with 24 floors.
The taller tower would boast some 160 condos while the other would hold up to 182 apartments which will add to Boston's housing stock.
Weiner Ventures who is developing the site states that this location of 1000 Boylston Street would convert "an underdeveloped Back Bay streetscape and air rights expanse into a fully-integrated dynamic hub of residential housing and retail activity."
In 2013 Weiner Ventures had acquired the air rights for the development which encompasses building a 23,000 square foot platform over the Turnpike. On this platform would be a six to seven story base for the towers. This base would include 33,000 square feet of retail and restaurant space, lobbies as well as 303 parking spaces.
Plans and approvals have not been finalized for 1000 Boylston Street and it is among a handful of others that hinge on building over the Mass Pike. The other buildings that are being proposed along the Mass Pike corridor include Fenway Center in the Kenmore area, The Viola by Berklee College of Music and Columbus Center by Clarendon Street and Columbus Avenue. Columbus Center had originally been proposed years back but had been stalled due to local opposition and financing hurdles.
Which Home Renovations Give the Best ROI?
Posted January 17th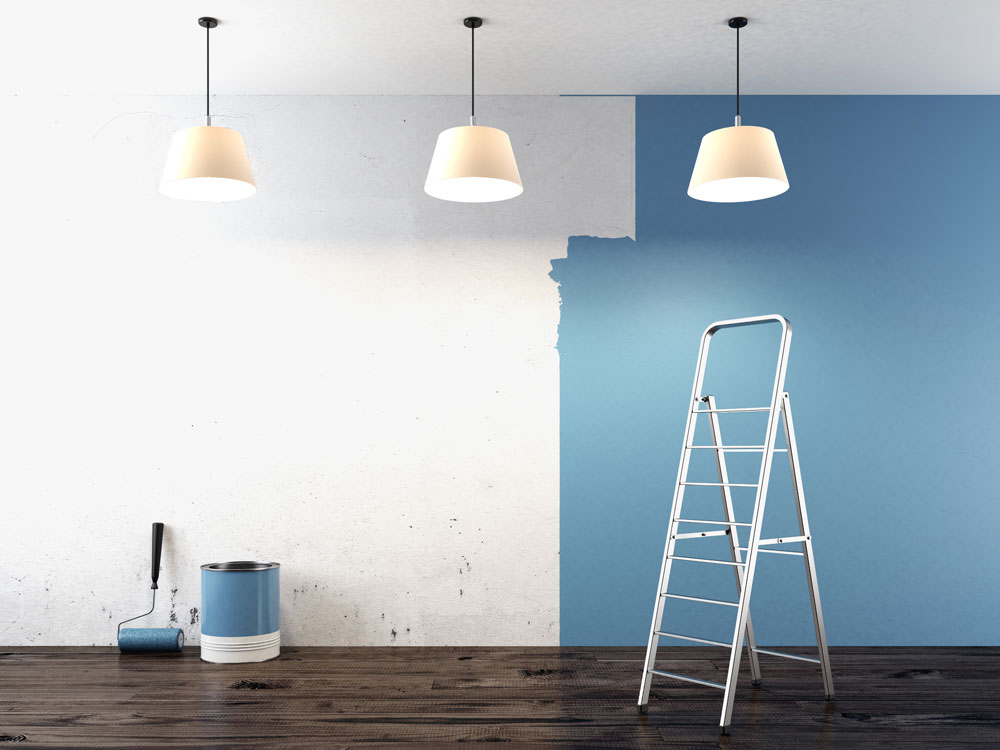 Most everyone is interested in making their homes nicer with various improvement projects. How do you know which home improvement projects have the highest ROI? Knowing this will help you prioritize which ones you may want to do first. Kitchens traditionally are the most significant room in a home having a big impact on a sale. In fact, kitchens are often between 6 and 10% of the total home value and typically have a high return on investment. According to RISMedia, here are the top 5 ROI averages for home improvement projects.
Replacing your front door. The front door plays a big role in your home's curb appeal. This should never be overlooked as it is the first and last thing everyone sees. Replacing the front entry door with a solid and an architecturally stimulating one has an average ROI of 101.8%.
Installing a new fireplace. Why not add warmth and a focal point to any living room with a fireplace. Regardless of it being a wood burning fireplace or a modern, clean and convenient gas fireplace, they both can enhance your decor and add practical function. Adding a fireplace has an average ROI of 91%.
Remodeling the kitchen. As the kitchen is a primary room in the house, upgrading it will add the most value to your home. Remodeling your kitchen with modern day function and aesthetics is sure to help in your sale and has an average ROI of 85%.
Converting the attic into a bedroom. There is no better way to use extra space in an attic than by converting it into a bedroom. The extra space increases your bedroom count while providing you with another room that can serve multiple purposes. If not for a primary bedroom, it can be used as a game room, media room or guest room. The average ROI for this project is 83%.
Replacing exterior siding. Replacing old siding can have multiple benefits. New siding can protect your home from severe weather and elements. Older, damaged siding can sometimes let in moisture, insects or even be less efficient for heating and cooling. Also, new siding will make your home look new and well maintained. The average siding project has an ROI of 80.7%.
Trends Shaping 2017's Housing Market
Posted January 3rd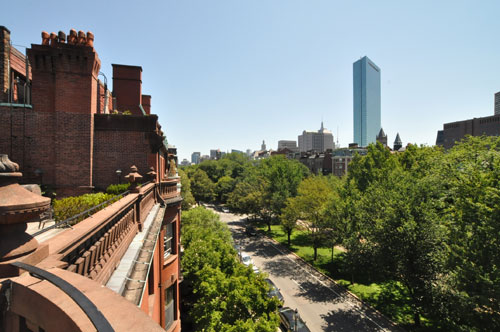 The landscape is slightly changing right now for the real estate market. After the presidential election mortgage rates have been seeing a slight uptick which will have an eventual effect on home prices and affordability. According to Realtor.com's Housing Forecast, this along with slowed price appreciation and a stabilization in the homeownership rate is what we may have in store for the upcoming year.
"Because of demographics and affordability challenges that are starting to emerge, more people are focused on getting into homeownership because renting is continuing to have the same challenges and, over the long term, is something that can really impact a household's financial situation," said Realtor.com Chief Economist Jonathan Smoke.
Here are some of the highlights of Realtor.com's report.
Millennials and Baby Boomers
Millennials are the largest demographic with the second largest being baby boomers. These two groups are predicted to dominate the real estate market in 2017 as their living situations will be changing. Millennials are expected to account for 33% of homebuyers with 30% being baby boomers.
Millennials make up a significant portion of today's first time buyers. Therefore, their challenges that they may face are mortgage rates that may increase making affordability difficult. Furthermore, the tight inventory levels also add challenges for them to find their first home. On the other hand, their baby boomer parents will be taking advantage of the higher home values to sell their homes which will open up more inventory for the market.
Home Price Appreciation
Home prices are anticipated to slow down in their increases to 3.9% down from 4.9% in 2016. Smoke notes that the figure is still above average and demand is still going to be stronger than supply in many areas of the country. Of the areas that are expected to see the largest gains, Boston ranks in at #3 of the top 10.
Home Ownership will Stabilize
Homeownership in the Unites States is projected to come in at around 63.5% for the upcoming year according to Smoke. This rate could see an increase, but with prices at their current levels and inventory down across the nation it is not expected to surge. Realtor.com anticipates new home sales to increase 10% and new home starts 3% in the new year.
The Midwest Alternative
As the market tightens, Millennials are either remaining in or moving to the Midwest. The area already has a high concentration of Millennials and this group is staying closer to home after college. Millennials account for 42% of the homebuyers in the region compared to 38% nationally.
"There is a huge disparity in how many dollars are needed to get a home in Des Moines versus San Francisco," Smoke said. "Affordability is a key part of why millennials are deciding to move or stay where they have been, as opposed to staying where they are."
Top 5 Real Estate Trends for 2017
Posted December 21st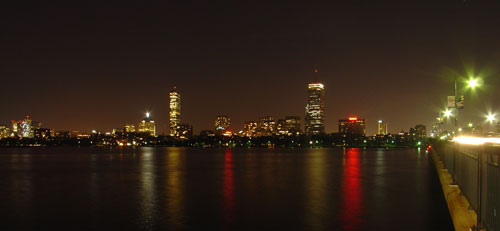 Despite issues surrounding limited inventory locally here in Boston and nationally throughout the country, the real estate market has remained strong throughout 2016. The United Kingdom's Brexit vote and the recent presidential election in the United States have made predictions challenging to forecast for the coming year. The United States has continued to prove to be an excellent space for investing based on the positive activity that we have seen, especially with foreign investors. The Urban Land Institute's annual Emerging Trends in Real Estate Report was recently released and shows a better outlook compared to other global locations.
Here is a list of the items that analysts from both PriceWaterhouseCoopers and the Urban Land Institute state that will help shape the real estate market in the near future.
Affordability
Housing markets across the United States for middle-income households are becoming "housing stressed." Home prices are generally increasing faster than most incomes while homebuilders are generally not adding many mid-priced options. Population growth, land and construction expenses as well as wages not increasing as quickly leads one to believe that this problem will not be going away soon. Some cities are considering zoning policies as well as rent control options to address these issues.
A More Relaxed Market
Having recovered from the recent economic downturn we have now entered into a calm from the storm. This cycle has reached a mature phase with signs showing that it will remain level for the foreseeable future. GDP is at a low but steady 2% per year so the Federal Reserve is most likely not going to increase interest rates significantly.
Increased Flexibility
Developers are planning their projects to be more flexible. As one investor states "Jobs are no longer careers, and [many] millennials are not yet looking for the commitment of owning a home. They are footloose in the job market, and footloose as to roots in the community."
Transformation of Location
In some urban locations, the "live/work/play" concept has been popular as it gives back to the community. Developments in downtown areas are helping by fueling economy with growth opportunities in underdeveloped neighborhoods.
Barriers of entry
Urban development and walkability has made for some income inequality in cities. The report suggests "exclusionary forces are equally alive in suburbs and cities." This begins in cities and is then carried out to the suburbs. Demands are increasing especially among millennials for things like walkability, transit as well as density. In particular, inclusivity rather than exclusivity is outweighing as a desirable selling point.
Four Seasons at One Dalton - Boston's 3rd Tallest Building
Posted December 7th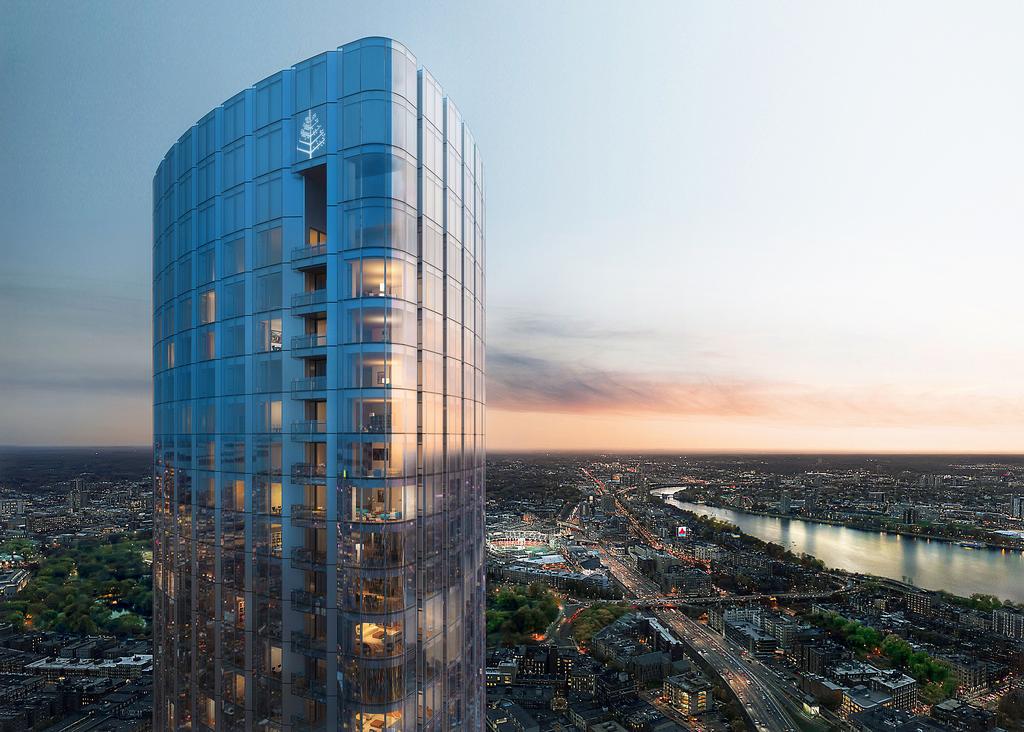 New renderings have been released by Carpenter & Company, the Cambridge based real estate company behind the Four Seasons Hotel and Residences at One Dalton Street in the Back Bay. The development had broke ground nearly two years ago but has remained quiet since.
Carpenter and Company state that the 61-story, 740 foot hotel and condominium tower will be both Boston and New England's tallest residential tower when it reaches completion in 2018. Currently, the Millennium Tower in Downtown Crossing holds this place with 60 stories reaching 685 feet.
Both towers will be scraping the sky while Millennium Tower boasts a higher percentage of residential space with over 440 units while One Dalton houses 160. One Dalton's remainder will feature 215 hotel rooms on 23 of the 61 stories.
The One Dalton tower was designed by Harry Cobb of Cobb Freed & Partners and Gary Johnson of Cambridge Seven Associates. The private lobby for residences as well as the 50th floor residents club lounge were designed by New York based Thierry Despont Ltd. Suffolk Construction is the general contractor for the project.
"The 61-story tower, sheathed in glass, reveals its residential floors above the hotel through a series of incised bay windows, a unique reflection on Boston's historic residential architectural heritage," Johnson said in a statement. "The tower's soft triangular form presents a commanding presence on the skyline highlighting the importance of this site while providing stunning views across the city."