North End Real Estate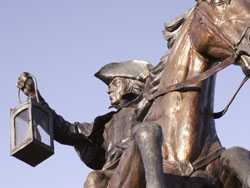 Boston's historic North End neighborhood is most famous for being Boston's oldest residential neighborhood, having been settled in 1603. Most of the neighborhood's architecture stems from the late 19th to early 20th century with famous older establishments such as the Old North Church constructed in 1723, the Paul Revere House from 1680, the Pierce-Hichborn House from 1711 and the Clough House built in 1712. With strong Italian roots, it is home to some of the finest Italian restaurants in New England.
Several recently built luxury condominium buildings offer lovely views views of Boston Harbor and skyline and offer residents easy access to comedy clubs, world class restaurants and some of the finest shopping in the city.
This unique community retains a close knit neighborhood feel, while appealing to those who enjoy a thriving city environment. It truly has something to offer everyone.
Other Boston Real Estate Markets