Brookline Real Estate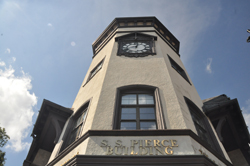 Brookline is an affluent community and home to numerous world-class hospitals such as the Children's Hospital, Joslin Diabetes Center and Brigham and Women's Hospital. This community boasts numerous parks, playgrounds, a golf course, an open air skating rink, museums and some excellent shopping and dining destinations in Coolidge Corner, the community's heart.
With close proximity to Boston, Brookline possesses its own image as an independent town. With new condominium buildings and large sprawling estates being built, Brookline maintains the city aura however still latches on to its suburban lifestyle of being in a quiet country setting.
Other Boston Real Estate Markets